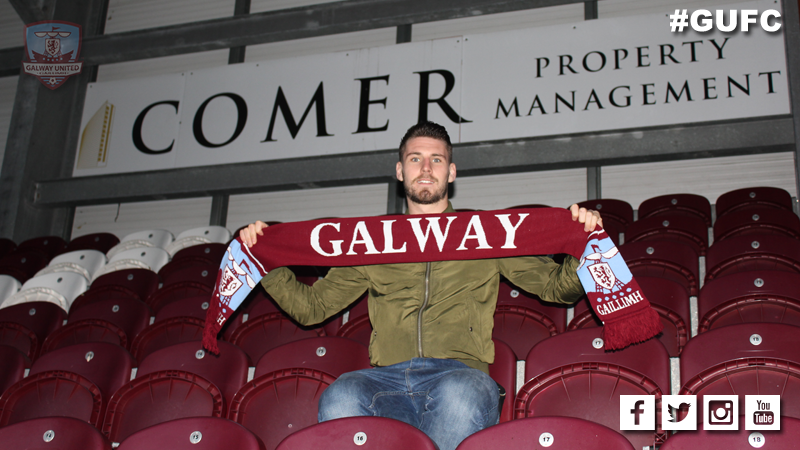 Stephen Folan signs for Galway United!
Galway United are delighted to announce the signing of Stephen Folan from Cork City.
The 23 year old Galway native has signed a deal at Eamonn Deacy Park until the end of the 2016 season.
Folan joined Newcastle United from Salthill Devon when he was 16. After spending four years at St. James Park, he returned to Ireland, spending two seasons at Limerick before moving on to Sligo Rovers.
Cork City manager John Caulfield brought Folan to Leeside in July 2015 but he found his opportunities limited at Turners Cross.
Folan has been capped for Ireland from U15 up to U19 level. He was also called up to the Republic of Ireland U21 squad while playing for Limerick.
Shortly after putting pen to paper at Eamonn Deacy Park, an excited Folan told of his delight at finally signing for his hometown club: "I spoke to Tommy Dunne last season, but with everything going on in my life, I didn't feel the time was right," he explained.
"After a chat with John Caulfield in the off-season, I knew my gametime would be limited next season. I spoke to Tommy Dunne again about what he hopes to achieve next year, it was a no-brainer for me to sign for Galway United.
"I've been dying to come home for the last 6 months, but we couldn't get anything done in July, which was out of Galway United's hands. I'm just so glad to get it done and I can't wait to get started.
"I had a few personal issues at Sligo Rovers off the pitch which affected me, then I moved to Cork City. I thought I was moving to Cork under the pretence that I would be playing first team football but I only played 30 minutes, which wasn't good enough.
"The plan at Galway United is to get that level of consistency back in my game that I had when I was in Limerick. I want to get a bit fitter and get back playing regularly. It's a pleasure for me to be playing with my hometown club. I feel it's the right time and I feel I'm more mature and ready. Hopefully I can help bring the good times back to Galway football.
"Galway is my home, I know a lot of the players in the squad from playing with and against them. Hopefully we can add a few more faces and keep most of last years squad intact.
"I really can't explain how I feel about finally coming home, it's been a long time coming, I've been away for 8 years, I played my best football here and hopefully I can help bring some success to Galway United."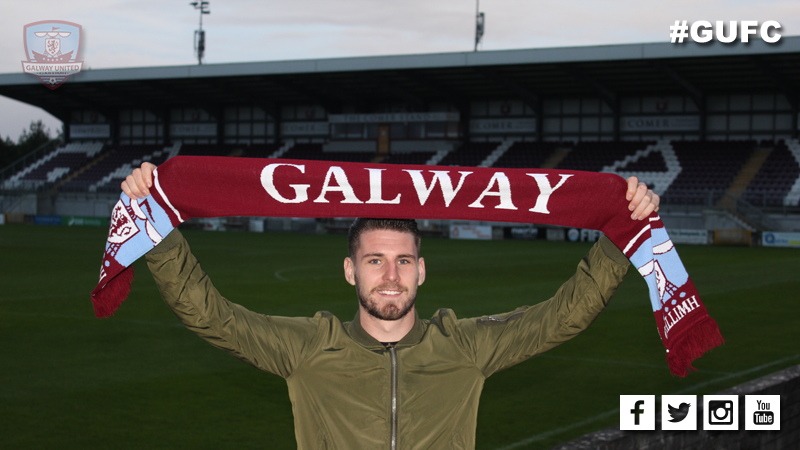 Tommy Dunne told www.galwayunitedfc.ie that he was pleased to strengthen his defensive options with Folan's signature: "Stephen has been with a number of good clubs in the League. He's accrued a lot of experience despite being a young player.
"We're delighted he's coming back to sign for his hometown club. He's got to work hard, but he's only 23, he's young and he's hungry to do well with us.
"He'll be giving everything he has for Galway United, he'll be a great addition to our group. Stephen is left footed, he's got height and physicality, which we struggled with last year. He can play, he's got a lot of attributes and he offers and brings a lot to the table for us.
"We're always looking to have the most talented locals in our squad and that includes the surrounding areas in Connacht. Stephen Folan is an excellent addition to the club."
PHOTOS BY VINCENT O'CONNOR | VOC VISUAL MEDIA