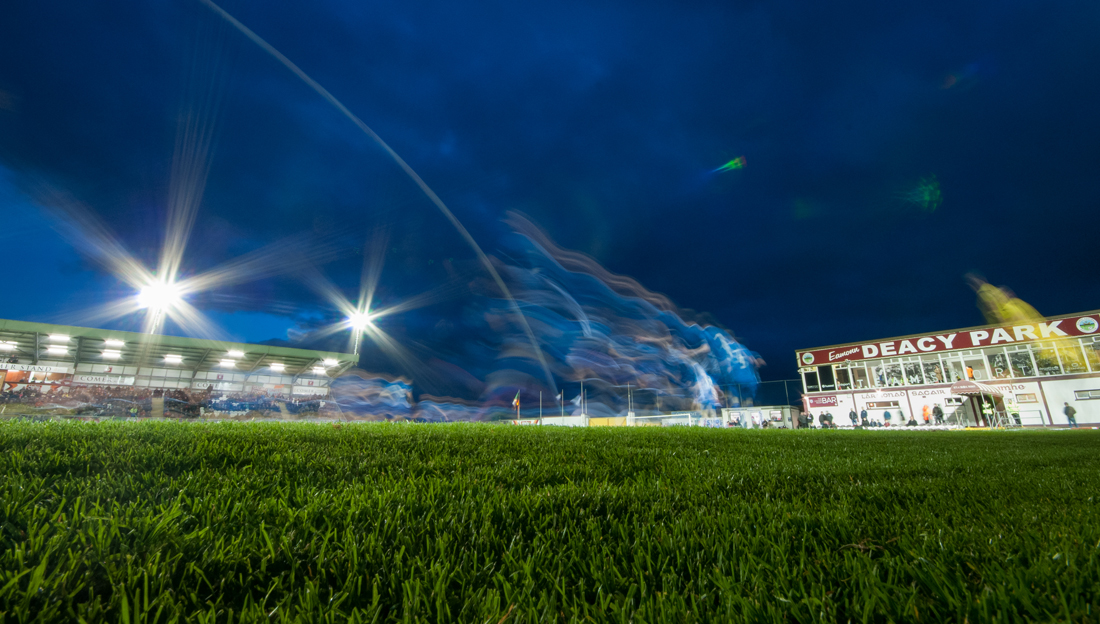 Ticket Update – Cork City
Galway United host league leaders Cork City at Eamonn Deacy Park on Friday, May 12th. Kick-off: 7.45pm!
Limited parking is available inside of Eamonn Deacy Park and as such, supporters wishing to secure a place are encouraged to arrive early, as a large crowd is expected.
PURCHASE ONLINE
Supporters can purchase their tickets in advance on our ONLINE SHOP.
Online ticket purchases are FOR COLLECTION FROM THE DEDICATED PRE-SALE ENTRANCE, at the Comer Stand end of the car park at Eamonn Deacy Park on match night. Tickets can be collected by providing the buyer's name at the gate. CLICK HERE to be brought to our online ticketing page.
Please note – the pre-sale entrance is strictly a turnstile for those who have purchased tickets in advance from our website.
PURCHASE IN CITY CENTRE
Supporters can also avoid the queues at Eamonn Deacy Park by purchasing their match tickets in advance from O'Brien's Newsagent. The shop is located on William Street, right in the centre of Galway City.
PURCHASE AT EAMONN DEACY PARK
Tickets can be purchased on match night from the ticket booths located outside the ground as usual.
---
If you require further information on match tickets, please phone the Galway United club office at 091-752762. All ticket enquiries by e-mail should be sent to info@galwayunitedfc.ie.
INFORMATION FOR CORK CITY SUPPORTERS
Cork City supporters will be able to purchase their tickets from 6.30pm onwards, when the gates open at Eamonn Deacy Park.
Away supporters who are purchasing their match tickets from Eamonn Deacy Park are required to use the booths situated immediately inside the main gate on the Dyke Road, directly to your right as you enter the ground from the street.
Entry into the ground for away supporters will be via the yellow gate immediately adjacent to the ticket booths.
Cork City supporters are welcome in the bar inside Eamonn Deacy Park.