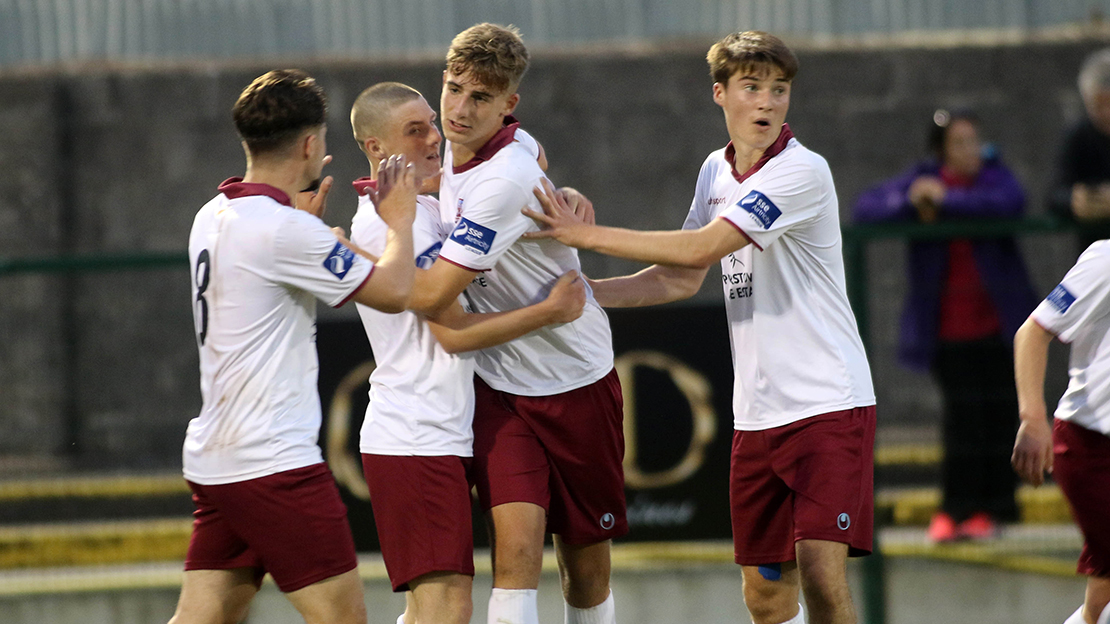 UNDER-17 REPORT | Cobh Ramblers 2-3 Galway United
Galway United under-17s got a hard-earned victory against a good Cobh Ramblers side at St. Colman's Park tonight, courtesy of a brace from Adam Rooney and the deciding goal from Harry Rogers.
Alan Murphy's side took the lead 18 minutes in when Adam Ronney headed home a United corner delivered by Calym Crowe.
United 'keeper Sam O'Gorman denied Cobh an equaliser a few minutes later when he saved a David McCullagh strike.
O'Leary and Drinan both shot wide for the hosts before Aidan Halloran was denied at the other end by Ramblers 'keeper Arthur Nganou.
Three minutes into the second half, Beineon O'Brien Whitmarsh levelled for Cobh, after turning in the box and shooting past the 'keeper.
Adam Rooney restored the Tribemen's lead on 57 minutes a second towering header, this time from a Joshua Keane Quinlivan corner.
With a little over 10 minutes left on the clock, Cobh were awarded a penalty, which was converted by Beineon O'Brien Whitmarsh.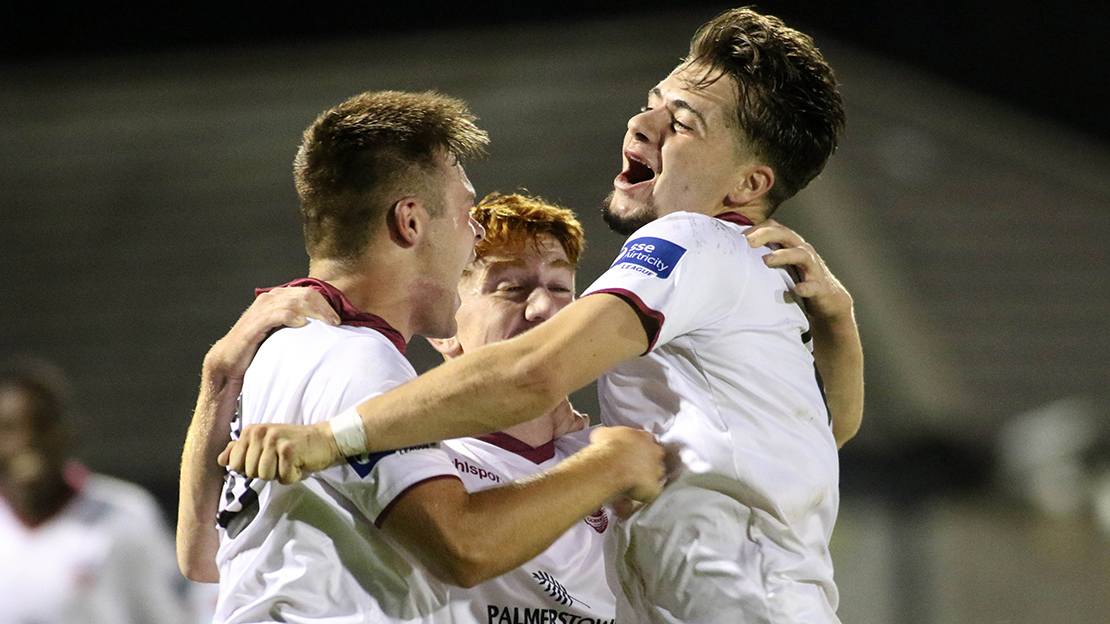 Barely a minute later, Harry Rogers popped up with the winner to bring all three points back to Galway.
Cobh Ramblers: Nganou; Allen, Drinan, Walsh, O'Donnell, Ford, McCullagh, O'Leary, O'Brien, Harlson, Nguefang
Galway United: S. O'Gorman; Horkan, Crowe ©, Rooney, Doyle, Murphy, Keane Quinlivan, Asgari, Halloran, O'Dea, Waweru
Galway United substitutes used: Ryan, H. O'Gorman, Lomboto, Coyne, Rogers
Photos by Vinny O'Connor.