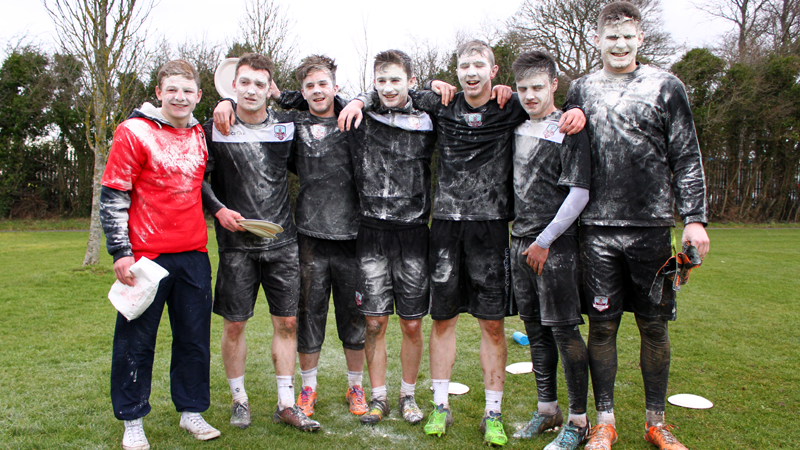 United players complete the Flour Power Challenge
Galway United players completed the "Flour Power Challenge" after training on Thursday evening in aid of the Galway Hospice.
Flour Power is a charity campaign designed by six transition year students from Colaiste Iognaid (Jes).
They are partaking in the national AIB build a bank challenge. As part of this, they are working closely with local charities. The flower power challenge requires people/nominees to dunk their face in flower and simply place a selfie or video on social networking sites.
Then they are asked to nominate friends and donate €2 to the Galway Hospice by texting GHF to 50300.
The Galway Hospice is in the midst of building their facilities so donations are extremely appreciated and needed.
Galway United were delighted to complete the challenge, supporting a very worthy local cause.