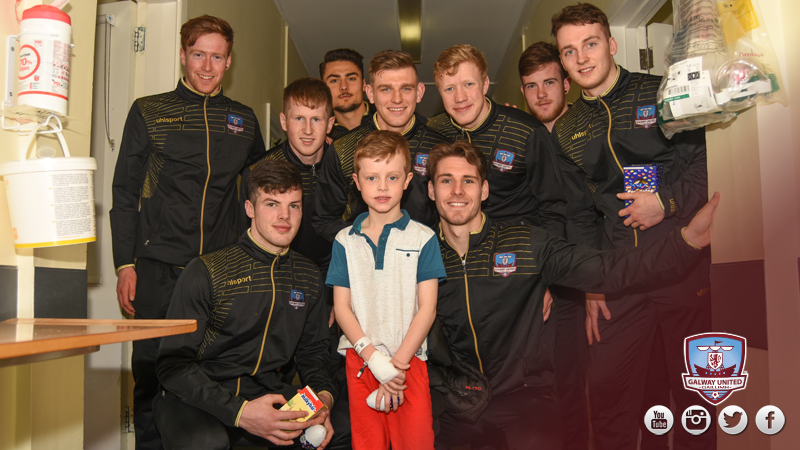 United players visit St. Bernadette's Children Unit
Galway United players and staff visited St. Bernadette's Children Unit in University Hospital Galway.
The players met with parents and patients and they gave out Easter Eggs to the children in the paediatric unit.
We would like to thank the staff members at St. Barnadette's for the warm welcome they gave us and we were delighted to bring a smile to the kids faces.
Galway United wish all staff members, patients and parents a very happy Easter.
PHOTOS BY Sean's Sport Photo – www.sportsphoto.ie