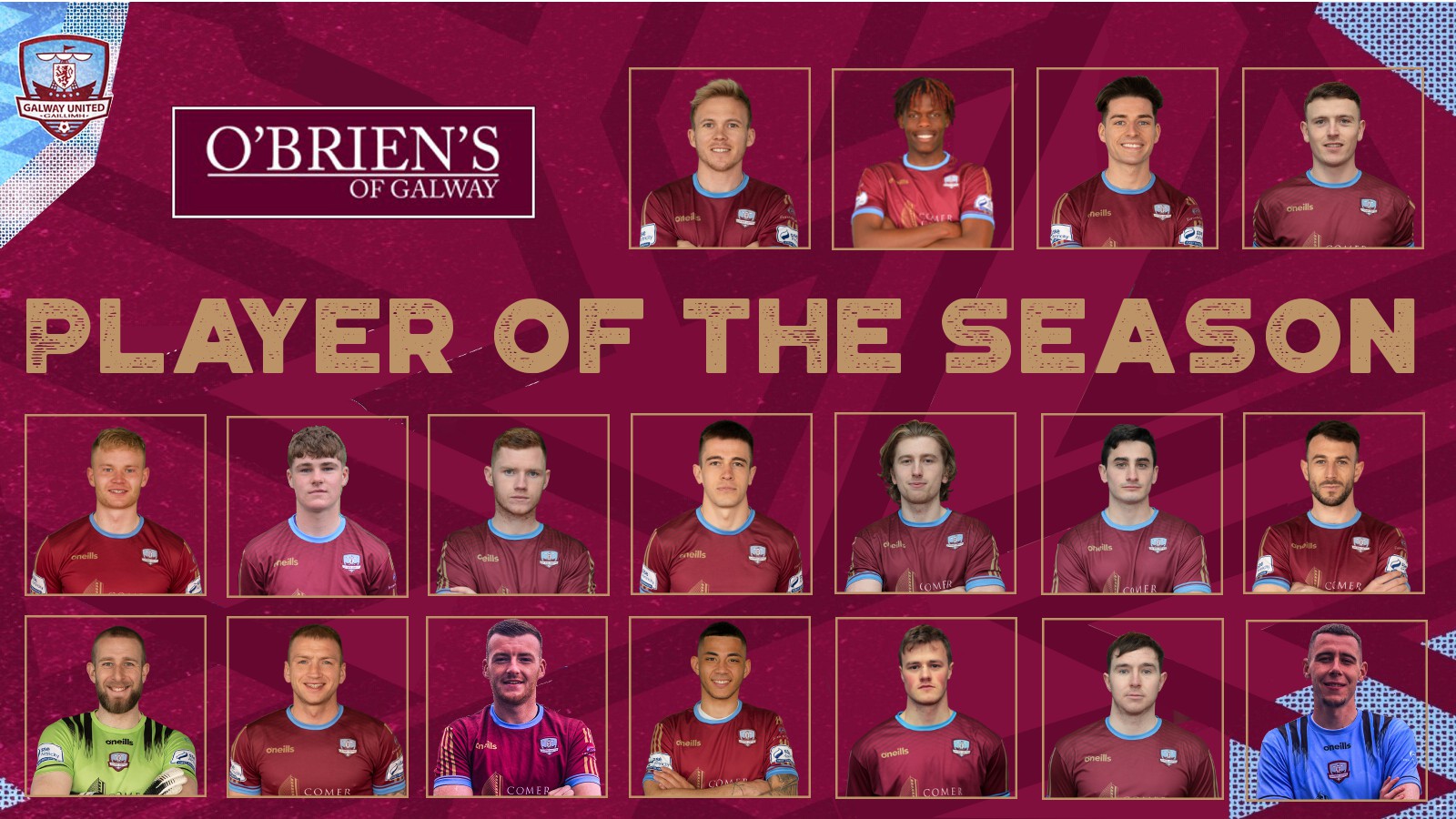 Vote for the 2021 Player Of The Season
THE POLL IS NOW CLOSED. THANK YOU TO EVERYONE WHO VOTED!

Supporters can now cast their vote for the O'Brien's of Galway Galway United Player of the Season award.
Our thanks to O'Brien's of Galway for their continuing support of the Player of the Month and Player of the Season awards.
Voting will close on Friday, November 12th.
2021 POTM ROLL OF HONOUR
March/April: Conor McCormack
May: Ruairí Keating
June: Alex Murphy
July: Wilson Waweru
August: Killian Brouder
September: Mikie Rowe
October: Wilson Waweru
Select from the 28 players listed below (in random order):