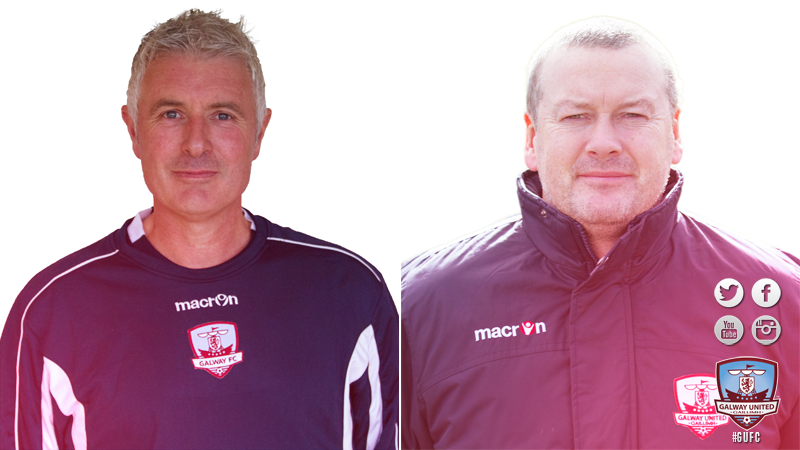 2016 Backroom Team announcement
Galway United boss Tommy Dunne has ratified his backroom team for the 2016 season.
Mayo native Leo Tierney has rejoined the club as Assistant Manager.
Commenting on his return to Eamonn Deacy Park, Tierney stated that he is excited about being involved with the Tribesmen once again: "I'm delighted to be back with Galway United," he explained.
"It's a great opportunity to get back involved with the club and hopefully it will be successful like my last spell. Last season I couldn't give a commitment to Tommy Dunne, there was no point if I couldn't give the job my all, so I'm very pleased to rejoin the club with my circumstances changing.
"Last year I had my PRO Licence course and there was a lot of commitment required for that, as well as my day job, so I didn't have the time. I thought Galway United deserved more, I wanted to be fully committed to the job and thankfully I'm in that position now.
"The players did very well last season, it was great to see the club reaching a Cup Final and the objective was to stay up and that was achieved. This year the club and Tommy will have plans to progress on that. I think the players will have gained some valuable experience from 2015 and hopefully we will be looking forward to greater things this year. It will require a lot of hard work.
"I feel the players are there and that the club is now in a position to advance again," Tierney concluded.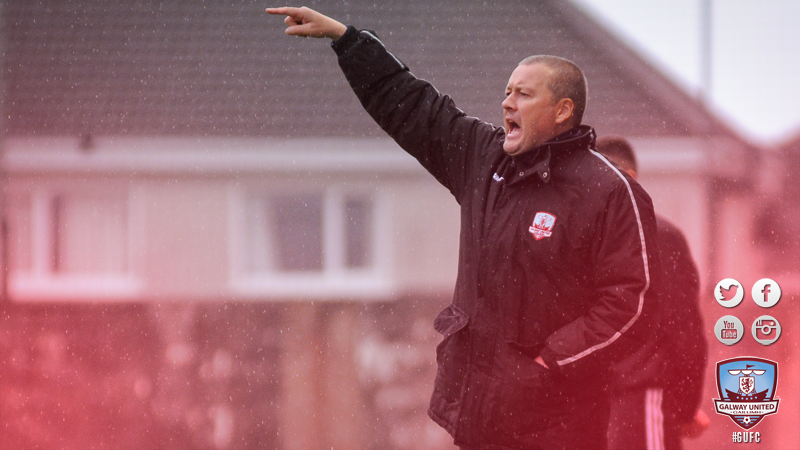 The rest of Tommy Dunne's backroom team is unchanged from last season and the Dubliner is pleased to welcome Tierney back into the fold: "Myself and Leo work very well together", Dunne told www.galwayunitedfc.ie.
"It's very important for a manager and his assistant to get on and we do. We bounce off each other.
"Last season I wanted Leo to stay but his personal circumstances meant that he couldn't commit. This year I asked him again and thankfully he has rejoined us. I'm looking forward to working with him again. It's important to have the right people in the club.
"Like Leo, circumstances meant that Gary O'Connor could not continue in his position with the club this year and we would like to thank him for all his hard work and we wish him well in the future."
Galway United U19 manager Johnny Glynn and coach Nigel Keady have also extended their stays with the club and they have already begun pre-season training. Further additions to the U19 backroom team are expected in the coming weeks.
2016 GALWAY UNITED BACKROOM TEAM
Tommy Dunne – Manager
Leo Tierney – Assistant manager
Mark Cobey – Goalkeeping coach
Adrian Cradock – Strength and conditioning coach
Emmett Hartigan – Physiotherapist
Dermot Ryan – Kit manager
Sean Buckley – Team chef
2016 UNDER 19 BACKROOM TEAM
Johnny Glynn – Manager
Nigel Keady – Coach
Get your Galway United Season Ticket NOW and be ready for the start of the 2016 Premier Division season!
Season Tickets purchased online will be mailed out to supporters immediately after purchase.
[table id=1 /]
Purchasing a Galway United Season Ticket will allow supporters to make massive savings compared to paying in on a match-by-match basis, amounting to a total of at least five free games!
For further information on Season Ticket prices, local selling outlets and purchasing benefits, click HERE.