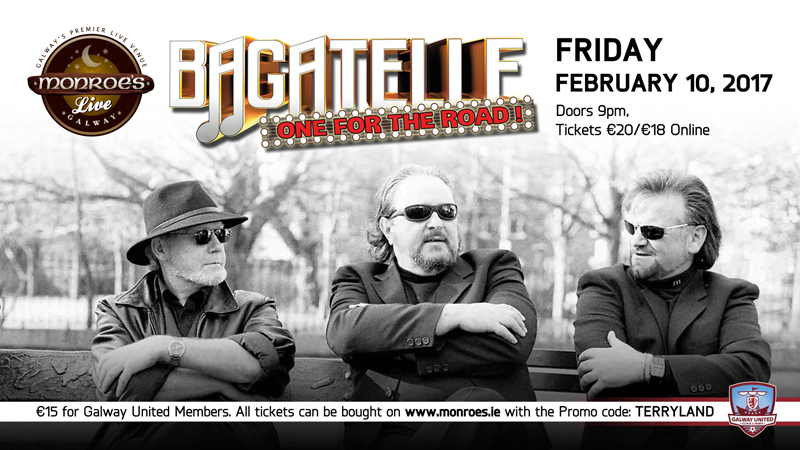 Bagatelle live at Monroes
Bagatelle will be performing at Monroes Live, Dominick Street, on Friday, February 10th. Doors open at 9.00pm.
Galway United will be working in association with Monroes Live on the event.
Use promo code TERRYLAND to avail of tickets for just €15 online (plus booking fee). CLICK HERE.
Tickets can be purchased on the door for €20, or online on Monroes Live website for €18. To purchase online, CLICK HERE.