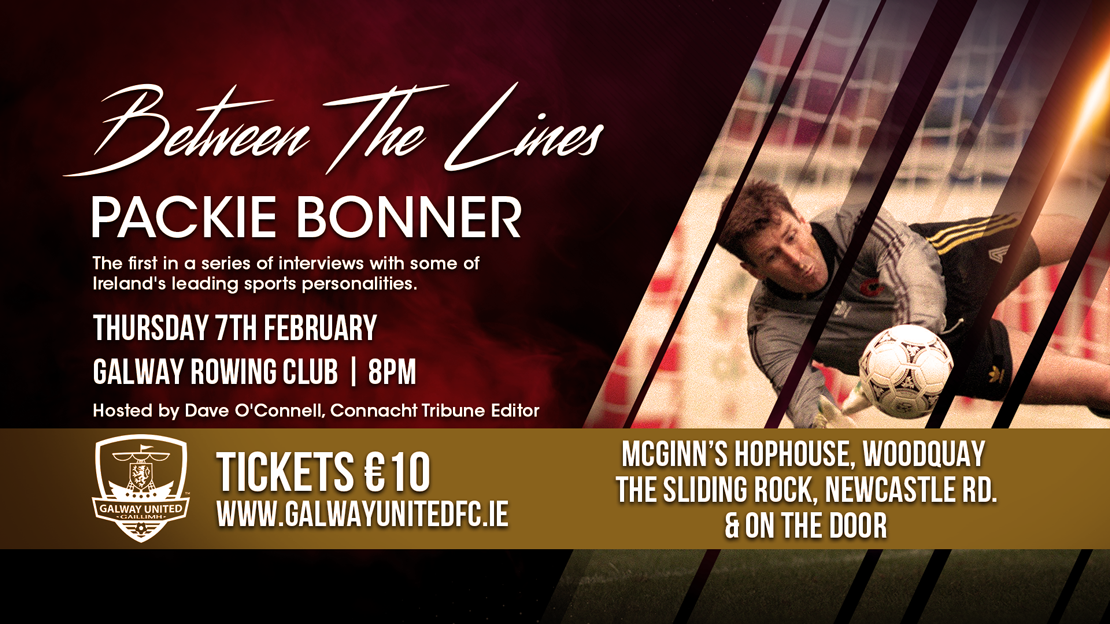 Between The Lines – Packie Bonner
Galway United are delighted to present the first in a series of interviews with some of Ireland's leading sports personalities, beginning with Packie Bonner.
The Ireland and Celtic legend will join host Dave O'Connell, editor of the Connacht Tribune, for an evening of chat at the Galway Rowing Club, on Thursday 7 February at 8.00pm.
Tickets are just €10 and are available from McGinn's Hophouse, Woodquay; The Sliding Rock, Newcastle Rd; and on the door.