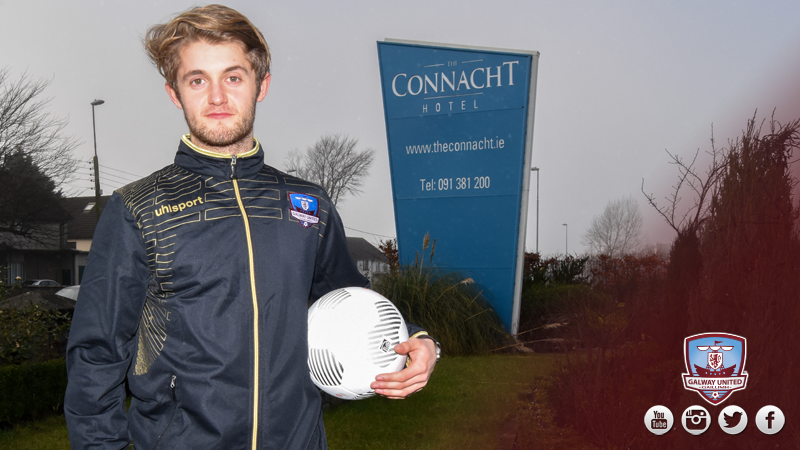 Galway United are delighted to announce that Alex Byrne has extended his stay at Eamonn Deacy Park.
The dynamic midfielder is recovering from major surgery in the off-season and it is hoped that Byrne will make a return in March.
The 20-year-old made 28 appearances for Galway United in 2015 before his season was cut short by injury.
Speaking to www.galwayunitedfc.ie shortly after agreeing terms for the 2016 season, Byrne expressed his desire to come back even fitter and stronger from his injury absence.
"It's good to finally get the contract done and dusted," he admitted.
"Myself and Tommy Dunne have met up on a few occasions and it was just a matter of getting the last few details ironed out. We've come to an agreement that we're both happy with. Now I'm just looking forward to getting fit and ready for the new season.
"I want to get back as quickly as I possibly can, but I want to do it the right way. I don't want to rush it and end up with a set-back after a couple of games because I have skipped a step or two. If it takes an extra week or two, so be it.
"I've had one or two very minor set-backs in rehab, other than that, everything has been going brilliantly. In the off-season I was doing my own rehab every day and I met up with my specialist and doctor a couple of times. They were always very impressed with my progress and they felt I was ahead of schedule. Everything is coming on well and I'm just looking to keep that momentum going."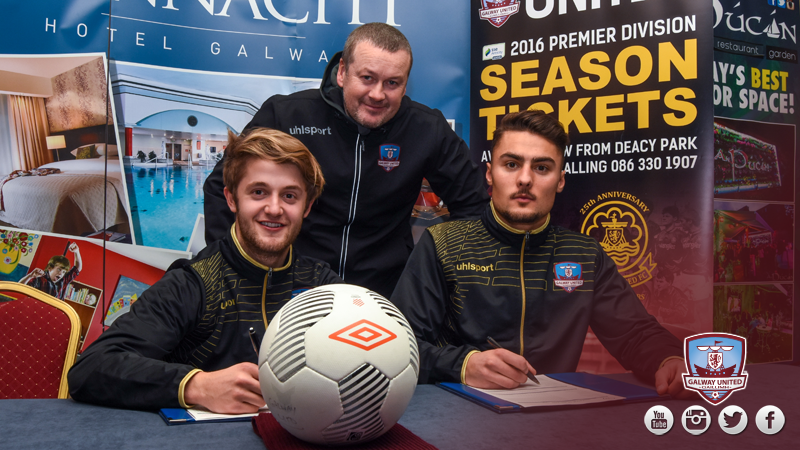 Through injury, Byrne missed the EA Sports Cup Final last season and he was unable to help his teammates in the run-in.
"Difficult doesn't quite describe what it was like watching from the sideline," he sighed.
"It's almost been half a year since I was training with the lads properly, it's just over five and a half months ago. There are some days when I'm training and I'm feeling a bit of pain and I think to myself when is this going to get better and my head can go down a bit but I pull myself back up when I realise how much I want to succeed and it spurs me on to keep going.
"I'm looking forward to getting back in with the lads. Training seems to be going very well. Some of the new players that have come in like John Sullivan in particular have made a good impact on the group. He's the most enthusiastic player I've ever met. It's brilliant to be around and that shines off on other players as well.
"This year more than last year pre-season seems to be better. We're doing harder work in the gym and the players have kept themselves fit in the off-season. I think it has really stood to them and that showed in the first week of pre-season. The lads were fit and they've only improved since then."
Byrne acknowledges that when he does return to the fold, it will be difficult to break his way into the team but he welcomes the strength in depth.
"It was something we lacked last year, it showed when we had a few injuries. This year I've heard a lot of people talking about the improvement in the squad and that has only improved things at training also. Everybody is giving it their all because they need to stand out to Tommy Dunne.
"We had a young team last season, I think the years experience will really stand to us and we've brought in some players who have been there and done it. It's all about having that bit of experience, the know-how, character and a strong bunch of players and I think we're all ready to put that extra bit in this year because we felt we could have done better last year."
Commenting on Byrne's contract renewal, Galway United boss Tommy Dunne feels the midfielder could make a big impression for the Tribesmen again in the coming season.
"Alex has enormous potential," Dunne told www.galwayunitedfc.ie.
"He's been out for a long time with a bad injury but he's been working hard every day and I've no doubt that he will be a key player for us again in 2016.
"He showed his quality at stages last season but I don't feel he got going as much as he would've liked. It was a stop-start season for him.
"He's still a very young player and he's learning a lot as he goes. He will benefit from last year and he further strengthens our group as we approach the start of the season."
Alex Byrne will wear the number 4 jersey for Galway United in 2016.
PHOTOS BY SEAN'S SPORTS PHOTO | SEAN RYAN: www.sportsphoto.ie
2016 Galway United Squad:  Conor Winn, Kevin Horgan, Colm Horgan, Cormac Raftery, Kilian Cantwell, Stephen Walsh, Armin Aganovic, Stephen Folan, Marc Ludden, Gary Shanahan, Kevin Devaney, Conor Melody, Ryan Connolly, Alex Byrne, Paul Sinnott, John Sullivan, Vinny Faherty, Padraic Cunningham, Ruairi Keating, Enda Curran.