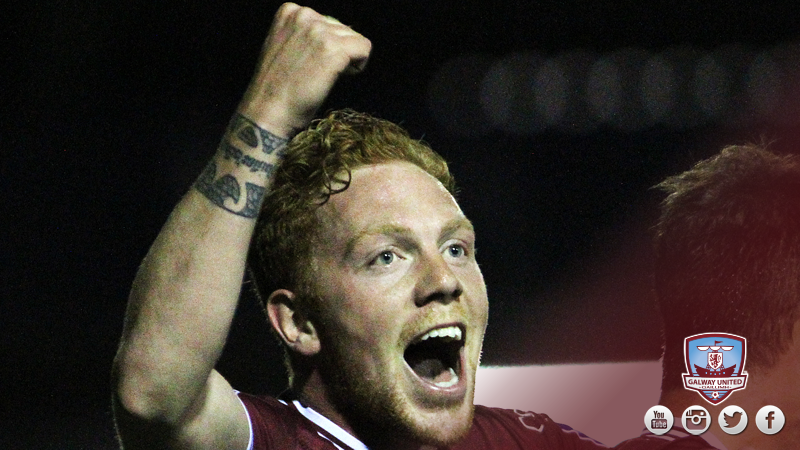 Captain Connolly hopes hard work will pay off
Galway United players began their fourth week of pre-season training on Monday morning and newly appointed club captain Ryan Connolly gave www.galwayunitedfc.ie an exclusive insight into the work the United players have been undertaking.
The Tribesmen have roughly five more weeks of training to complete before they get their season underway against St. Patrick's Athletic and Connolly is hopeful that the hard work will pay off come March 4th at Richmond Park.
"Typically we train five days a week, completing double sessions in the morning and afternoon. Monday and Tuesday are very similar days," he explained.
9am – "Our time of arrival at Mervue training ground in the morning. We start by doing our stretches in the gym beforehand. We're getting ready for training and loosening ourselves out."
9.30am – "We have to be ready and on the pitch by this time. Usually players arrive at 9.20am, we pass the ball around amongst ourselves and do a light jog before completing our warm up, then we do the drills that Tommy Dunne and Leo Tierney have lined up for us and we usually conclude the session with a game. Mark Cobey works with goalkeepers Kevin Horgan and Conor Winn. Most of our training sessions finish between 11.15am and 11.30am."
11.30am – "We do a cool down session after training, some players then go to the gym to stretch, others see the physiotherapist Emmett Hartigan if they're feeling a bit tight or if they have a niggling injury."
11.45am – "When we're finished on the training ground or gym, we grab a quick shower and go upstairs to have our prepared lunches and shakes from chef Sean Buckley, which are very nice I might add. At midday we rest for a while before our next session."
1.00pm – "Our next stop is the Kingfisher gym. We do a session with our strength and conditioning coach, Adrian Cradock, who likes to mix things up and keep us on our toes. We do various different weight sessions and a circuit after we finish. When you're done, you can use the pool, jacuzzi or whatever you need to get a stretch and we can do our own sessions in the gym afterwards also."
2.30pm – "Our gym sessions are typically an hour and a half long, then we're free for the rest of the day. Hopefully you're able to rest and put your feet up. Recovery is very important for players."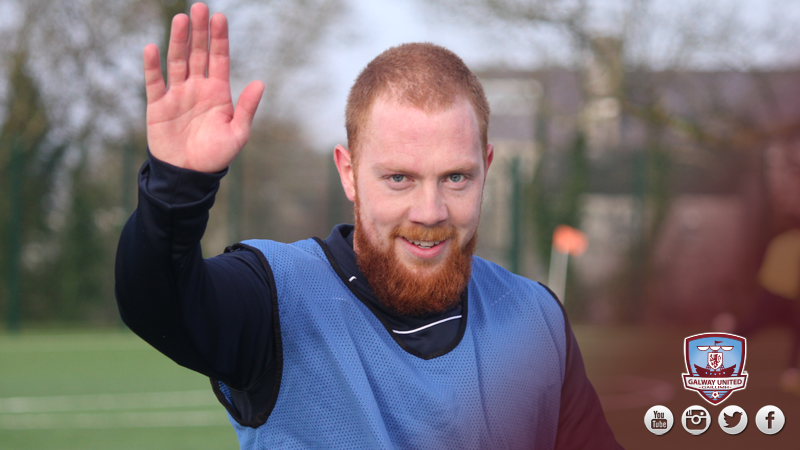 "Wednesdays are our day off. On Thursday, we're in Mervue for 9.00am and we're on the pitch for 9.30am as usual. We're recommended to use the gym facilities in the afternoon after eating, but it's not compulsory on Thursday. Most of the players do both sessions on the pitch and in the gym but some of the guys work, so they do their gym work in their own time.
"Fridays are the same as Thursdays. Now we're looking to start playing friendly games on Saturday's and we're normally free on Sunday. Time away from football is time to be used for rest and not doing anything too wild because pre-season is obviously very hectic and demands a lot of you.
"Last Thursday and Friday we had a training camp in Mervue which was very beneficial. We were in from 9am until 5pm, doing double sessions. We had Connacht Rugby coach Pat Lam in as a guest speaker, which was excellent. Pat is a very intelligent man and we all thought very highly of it. All of the boys really took in what he said and I feel it was really positive and enjoyable."
"Adrian Cradock and Emmett Hartigan went through nutrition, physiotherapy and injury prevention with us. They discussed how important rest and fluids are. Then we had a meeting with the gaffer where we set out our goals and went through last season, what we can improve and what will make us improve and help us finish higher up that league table."
Connolly is coming into his third year at Eamonn Deacy Park and he has seen a growth in the club's squad year-on-year.
"We're happy enough with most of the lads," the Mayo native said.
"You're obviously not overly happy with people because like every other club, we expect to see a big improvement at the start of the season but at the minute, the majority of the squad is looking quite decent after four weeks of training.
"Speaking to the gaffer, I think we're hoping to add another player or two to the squad, I think we probably need them but if we don't get them, it's not the end of the world. We're still going to be in good shape and ready and right for the start of the season but an extra player or two can only increase competition and the intensity of our training.
"All roads lead to Richmond Park on the 4th of March. That's the goal, that's the start of a new chapter and we're going to hit the ground running. We're not going there to say "St. Pats are a top four team, this is our first game of the season, we'll ease ourselves into it", we're going there to get something out of that game and we'll be going hell-for-leather to make a positive start to the season."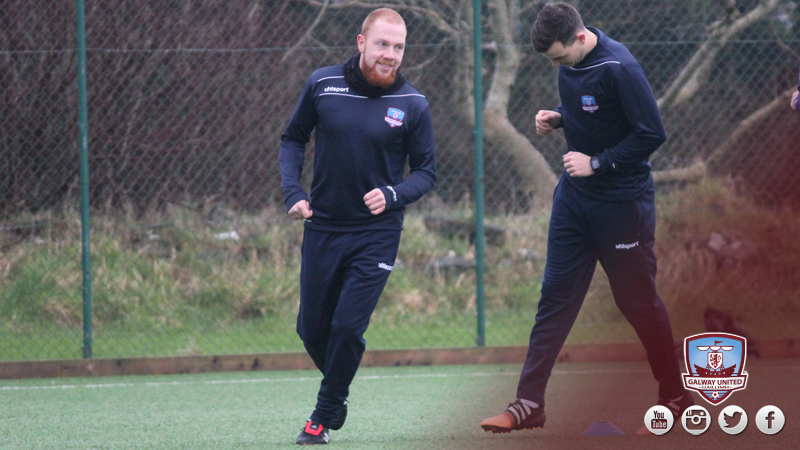 Connolly insists that major improvements are sought at Eamonn Deacy Park in the coming season.
"We needed more professionalism after we got promoted from the First Division in 2014," he admitted.
"We started training in the morning last season to improve performance, you're getting the best out of a player then. We trained more often, but everything is just much better this year. We stepped up the intensity another notch.
"Everybody is comfortable. We're used to where we're going for training, we're used to Leo Tierney, we're used to the physiotherapist, routine and gym. It's a more settled squad. Everybody has their heads down and is working hard.
GALWAY UNITED CAPTAIN RYAN CONNOLLY: "We feel we underachieved last year. So we need to step it up another level."
"There is no point standing still, if we treat every year the same, we'll go backwards. Every session has to be upped. We're improving all the time."
Tommy Dunne has added Bray Wanderers midfielder John Sullivan to his side and he will vie for a place in the centre of the park with Connolly, Paul Sinnott and Alex Byrne, who is expected to sign for United in the coming weeks. Connolly welcomes the competition, in fact, he embraces it.
"We've got options all over the park, it's very healthy. If you don't have that level of competition, training becomes slack because players know they're in the team regardless of the work they put in and that's not acceptable.
"Competition can only improve players, it makes training more intense and lively, it keeps you on your toes more and it keeps you concentrated more in the mind and you want to be giving 100% in every session and you can't switch off.
"When you look at our squad, we've got 4 strikers, a few centre-mids. We've got centre-mids who can play centre-back and centre-backs who can play centre-midfield. We've got a few wingers, full-backs who can play on either side and two goalkeepers. Without competition in your squad, you're wasting your time," Connolly concluded.
Galway United's first friendly fixture of the season will be against First Division outfit UCD at Fahy's Field on February 13th. Kick-off: 3.00pm.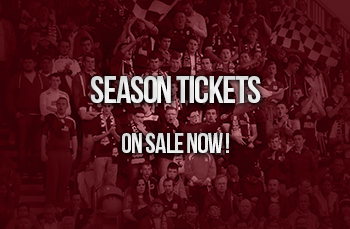 2016 Galway United Squad:  Conor Winn, Kevin Horgan, Colm Horgan, Cormac Raftery, Kilian Cantwell, Stephen Walsh, Stephen Folan, Marc Ludden, Gary Shanahan, Kevin Devaney. Conor Melody, Ryan Connolly, Paul Sinnott, John Sullivan, Vinny Faherty, Padraic Cunningham, Ruairi Keating, Enda Curran.