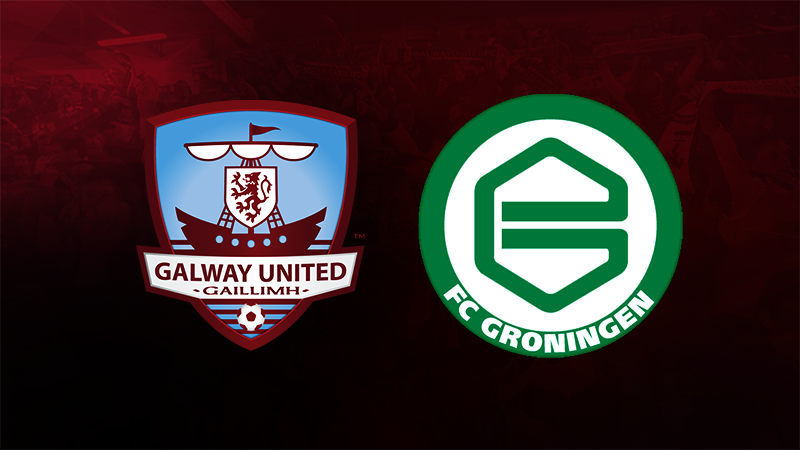 An Cheathrú Rua presentation at Bohemians game
October 1st 1986 saw Galway United play the second leg of its UEFA Cup game against Dutch side FC Groningen in Páirc an Chathánaigh in An Cheathrú Rua.
The Gaeltacht community through its pitch committee came to Galway United's assistance when they offered the use of their redeveloped pitch to the club when there were difficulties in sourcing a ground in the county suitable for the European match.
Galway United will honour the group from An Cheathrú Rua of that era with a presentation at the forthcoming game against Bohemians. TG4 is also due to rebroadcast its celebrated UEFA sa Ghaeltacht programme which documents this celebrated chapter in the club's history.
Friday the 16th is also Culture Night and the club is set to mark the night in innovative fashion.
---
Ar an 1ú lá de mhí Dheireadh Fómhair i 1986 d'imir Cumann Peile Ghaillimh Aontaithe a dara cluiche i gCorn UEFA na bliana sin, in aghaidh foireann Ollannach FC Groningen, i bPáirc an Chathánaigh ar an gCeathrú Rua.
Beidh lucht leanúna Ghaillimh Aontaithe fíor-shásta a chloisteáil go ndéanfaidh Galway Bay FM píosa speisialta anocht faoin gcluiche, Dé Máirt an 13ú lá, idir 6pm-7pm ar a gclár spóirt laethúil.
Tháinig an pobal Gaeltachta chun cabhair ar Ghallimh Aontaithe, nuair a thug coiste na páirce tairiscint don chlub a bpáirc nua-athfhorbaithe a úsáid nuair a bhí deacrachtaí ann áiseanna feiliúnach do chorn Eorpach a fháil sa gcontae.
Déanfaidh Gaillimh Aontaithe grúpa na h-ama sin a cheilliúradh le bronnadh ag an gcluiche in aghaidh Bhóithéamaigh ar an Aoine beag seo. Chomh maith le sin, tá TG4 chun athchraoladh den chlár UEFA sa Ghaeltacht, a bhfuil fíor-mheas air, a dhéanamh sna seachtainí amach romhainn. Déanann an chlár cur síos ar an tréimhse cháiliúil sin i stair an chumainn.
Is í Oíche an Chultúr atá san Aoine beag seo freisin agus déanfaidh an chlub an oíche a cheilliúradh ar bhealach nuálach. Beidh gach eolas ar fáil go luath.