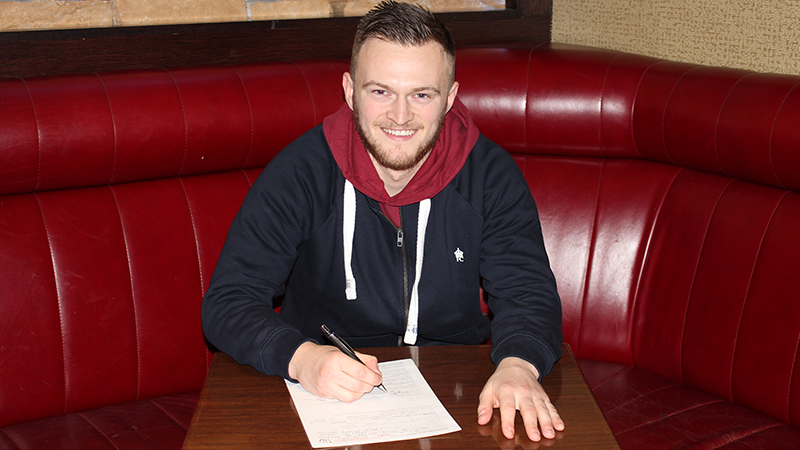 CAWLEY | "It's a club I wanted to be a part of"
Galway United's newest signing, David Cawley, is delighted to be back playing in the west of Ireland.
"It can be a long off-season. It's nice to get it over the line now and I can sit back and enjoy the last few weeks before pre-season kicks in," he explained.
The Mayo native revealed how he came close to signing for the Tribesmen in the past and why he felt now was the time right time to return to the west of Ireland.
"I was very close to signing for Galway back when I left Ipswich and again, this time last year, I was very close to agreeing a deal. To be honest, I felt at the time that I wanted to give Pats a shot last year, leave this side of the country and give it a go in Dublin.
"I was away from the family and I did a fair bit of travelling and early in the summer this year, I had another chat about coming to Galway. We were hoping to get it done, but one or two things happened and I agreed to stay with Pats until the end of the season," he continued
"I'm happy to be back on this side of the country, closer to home and hopefully back enjoying football again.
"Shane and I had a few chats on the phone and met a few times. His ambition is there, I think it matches mine. We both want to go forward, we want to be as successful as we can. Hopefully we'll get the right start.
"Get a good pre-season under our belts and you never know, hopefully we can get a good start in the league and take it from there."
Cawley has won almost everything the domestic game has to offer, winning the league, FAI Cup, League Cup and Setanta Cup and sees Galway United as club with huge potential, one he isn't joining to make up the numbers.
"After you get the taste of winning one or two things, you just want more of it. It's been a few years since Galway won any silverware, so it would be great for the city and county.
"We need to get the right players in. Shane obviously has his ambitions, he wants to drive forward. Hopefully all these pieces can come together and we can have a good season."
The Ballina native is very familiar with the club having played against United on many occasions and has high hopes for his time Corribside.
"Galway is a one club city with huge potential and Eamonn Deacy Park is one of the best places to play in the country.
"In our Connacht derbies with Galway, they were usually tight games and last year with Pats, they were convincing winners on the opening night, even if we returned the favour later in the season."
"Galway United are a club I wanted to be part of and I'm delighted to get it done today." he concluded.