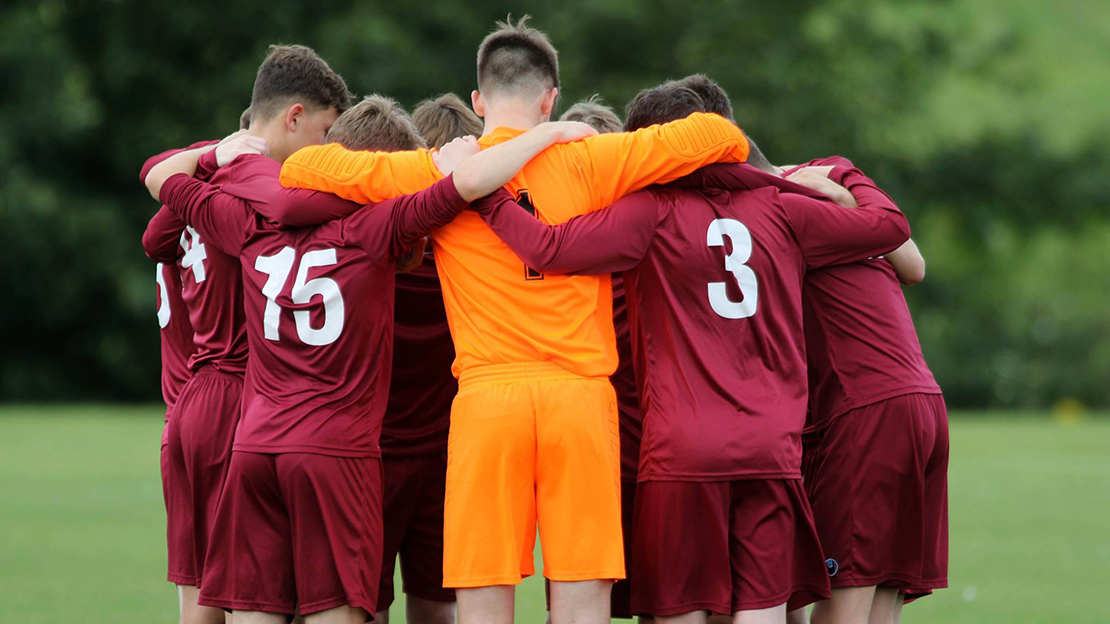 Devlin finalises under-15 squad for 2018
Galway United under-15 manager Martin Devlin has concluded his squad for the 2018 season.
Our under-15s kicked-off their season with a 2-0 loss away to Cork City last week.
A number of players have graduated to the club's under-17 squad, prompting Devlin to recruit players from the city and county, as well as further afield for 2018.
Read a summary of each under-15 player below.
Liam Melody (Galway United Under-15s) joined us in 2017 and was one of our star performers, even though he was playing a year above his age. He is excellent running at defenders, with the ball at his feet and is a very good finisher. Liam will captain the side this season.
Alex Haugh (Galway United under-15s) has benefited from his involvement with the under-15 squad last season and has put in some very consistent performances in pre-season already. He's a centre back that relishes the task of defending his goal. He will be vice captain for this season.
This is James Egan's (Galway United under-15s) second season with Galway United. He's a very talented and dedicated goalkeeper who places high demands upon himself. He's a good communicator, shot stopper and excellent with the ball at his feet.
Luke O'Gorman (Galway United under-15s) is in his second season with Galway United also. He can play right back or right midfield. He's calm under pressure, very reliable and will give at least a 7/10 performance in every game.
Peter Tobin (Salthill Devon) is a very good player technically. His game intelligence allows him to play in a variety of positions for the team including centre and right side of midfield.
Harry Browne (Salthill Devon) is a versatile player who can play anywhere in the defensive unit and further up the pitch if required. Is an excellent reader of the game.
Leon Daly (Ennis Town) is a technically gifted player with a skill for finding space on the pitch, he keeps possession well and has an eye for goal. He was born in 2004 so will be eligible again next season.
Jordan McMahon's (Kiltullagh Pioneers) strength and pace are qualities which allow him to play on the left/right wing or as a central striker. He takes great pride in representing his community and Galway United.
Tom Kidd (Mervue United) is a very good technical player with excellent game intelligence. Tom has played in centre midfield and right side of midfield in pre-season and carried out both tasks with ease.
Adam White (Mervue United) plays in centre midfielder and is a very astute player. He has shown a good understanding of tactical situations which develop during games and is always willing to work hard for the team.
Carl Thornton Byrne (Knocknacarra FC) is an attacking player whose pace and skill will be a big threat to opposing defences this season. He has shown that he is keen to develop other sides of his game too.
Dara Sheeran (Mervue United) is a versatile player that can play centre back, right back or as the holding midfielder. He's very committed and eager to learn as much as he can at this level.
Jack McCarthy (Galway United under-15s) signed in 2017 from Bearna Na Forbacha Aontaithe after an excellent Kennedy Cup. A very good attacking midfielder who will be looking to add goals to his expanding array of skills.
Rory O'Brien (Salthill Devon) is a great physical presence with a calmness on the ball which allows him to make good decisions and measured passes from centre back or holding midfield.
Shane Befula (Salthill Devon) is a central midfielder who possesses a great engine, allowing him to cover the entire pitch for the full game. He's a good tackler but also has great vision when in attack. He should contribute a few goals for the team this season.
Arron Curtis (Tulla United) is a top goalkeeper with a good physical presence and excellent shot stopping abilities. Arron is a good communicator and organiser. He's very keen to learn and is very committed.
Gary Higgins (Mervue United) is a full back who possesses a sweet left foot and is always willing to join attacks to provide quality deliveries for attacking players. He can be deadly from set pieces.
Conal Gallagher (Mervue United) is a footballing centre back. Conal is a very keen student of the game. He has made great progress in a short time and will benefit hugely from playing at this level.
Sam O'Neill (Galway United under-15s) is another player who joined Galway United in 2017. Sam can play as a ten, nine or wide player. He has shown an eagerness to learn and carry out tasks within the team structure. Sam is a 'live wire ' on and off the pitch. A great personality within the group.
Darragh O'Malley (Mervue United) can play as a centre forward or wide player. Darragh is a great all round athlete with pace and power. He has scored lots of goals in schoolboy football and is very eager to test himself at elite level.