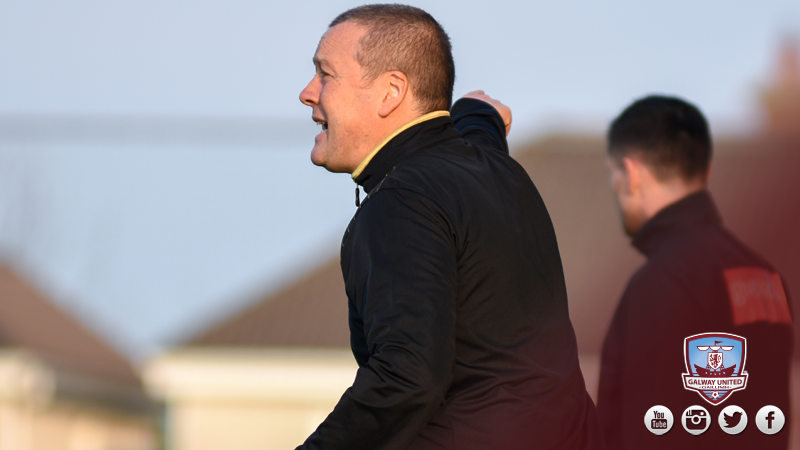 DUNNE: "We need to regroup."
Galway United suffered a disappointing first home loss of the season against St. Patrick's Athletic on Tuesday night.
An even game was turned by a decision to dismiss skipper John Sullivan for two bookable offences and the visitors compounded United's frustration when Sean Hoare headed home unopposed in the box just before half-time.
Galway United boss Tommy Dunne felt his side were well in the game up until the sending off.
"We had a couple of chances and we should have taken them," was the Dubliners verdict.
"On 19 minutes, what we felt was a free-kick the other way, and possibly a booking in the other direction, ended up being a booking and a free-kick against us. Then John Sullivan gets sent off," he sighed.
"We were in the ascendency until John's sending off and then we switched off and conceded from a corner kick. We go in at half-time, we're trying to readjust things and you're saying to the players to stay in the game and six minutes into the second half we concede again.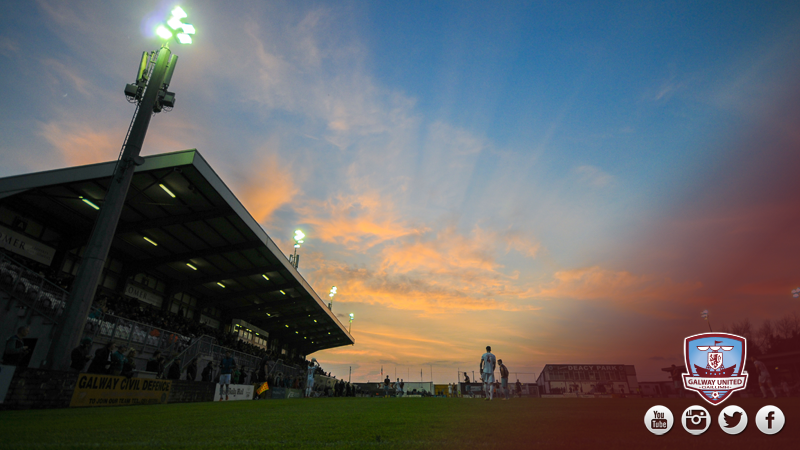 "The referee didn't give the free kick, the linesman did… but we didn't defend it properly from what I could see. Then you're 2-0 down and you've got a mountain to climb. We said it at half-time, Graham Kelly was a bit rash in his tackles and that's why we were saying to try and stay in the match. When he gets sent off, you're back in it, but we didn't and then they go down the pitch and it's 3-0. It all hinges on the decisions in the first half. It was a major turning point."
Despite Sullivan's dismissal, Dunne felt United switched off at key moments in the game.
"It's on 40 minutes when he gets sent off, if we defend the set piece, we go in at 0-0 at half time. Then if we keep defending properly and doing things right and they go down to 10 men, it's game on again, but we have this looseness in us. We lack concentration in critical times and that cost us tonight.
"We've got try and regroup. There's one or two players who are only getting back from injury. We had a number of players who couldn't go the distance tonight, so we weren't able to turn the screw properly when it was 10 v 10.
"It's about trying to get an eleven on the pitch that can get around the park at a good tempo and be aggressive. We're going to Bray on Saturday, we need to go there and start looking at clean sheets again. In the last four games, we've conceded 9 goals. There's a problem there," Dunne concluded.