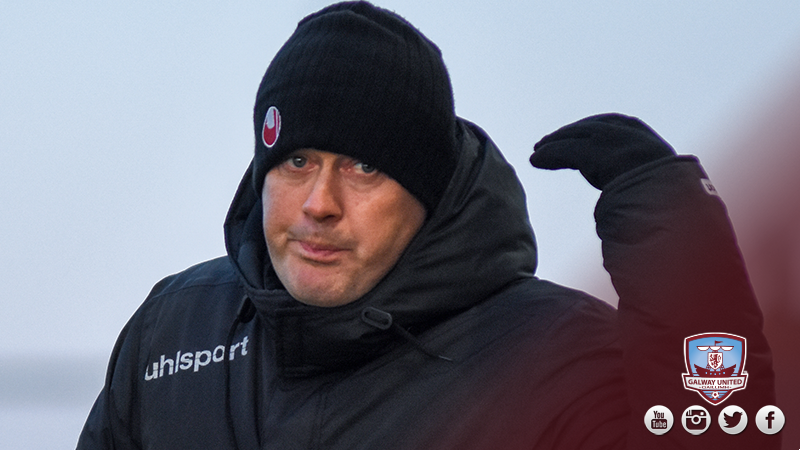 DUNNE: "We were poor all over the pitch."
Tony Cousins' Longford Town staged an unlikely second half comeback, as Tommy Dunne's United side allowed them back into a game that looked to be beyond the visitors at the interval.
"Obviously you're 2-0 up at half time, so you're going to be disappointed. We didn't turn up in the second half" Dunne explained.
"I felt we didn't play particularly well in the first half, but in saying that, we were 2-0 up. Two opportunists' goals if you like, but the disappointing factor is that we couldn't see out a match. Making the wrong decisions at crucial times cost us the three points.
"We picked up a point. We can turn around and say, we have targets of possibly 18 points to get if we could, in the first series of games. We've reached that, but it's not on a happy note.
Dunne: We're disappointed because we feel we should be at 20 points now.
"That's two matches at home on the bounce with a 2-0 lead at half time and I think a number of people switched off and when you switch off… When Tony (Cousins) gets the majority of his players in good condition, then I think they would be a threat. I think we just let them back into the game. That was poor to be honest." Dunne continued.
"You're going to Dundalk… if you pick up three points tonight and then anything you get in Dundalk in a week's time, it's a bonus. We've got to play Tuesday and we've got to play Friday. It's a lot of games and Dundalk will be resting up, ready to play us.
"We've got to up our game. We were poor tonight. Poor all over the pitch, from start to finish. We've got to make sure we pick our performance up, first on Tuesday and then going into the Dundalk match."
Dunne spoke about about the injury to Padraic Cunningham, who required attention after replacing Enda Curran, having barely kicked a ball in anger.
"We're not sure yet but it looks like possible cartilage damage. He has to get a scan and we'll know more then."
PHOTOS BY Sean's Sport Photo – www.sportsphoto.ie