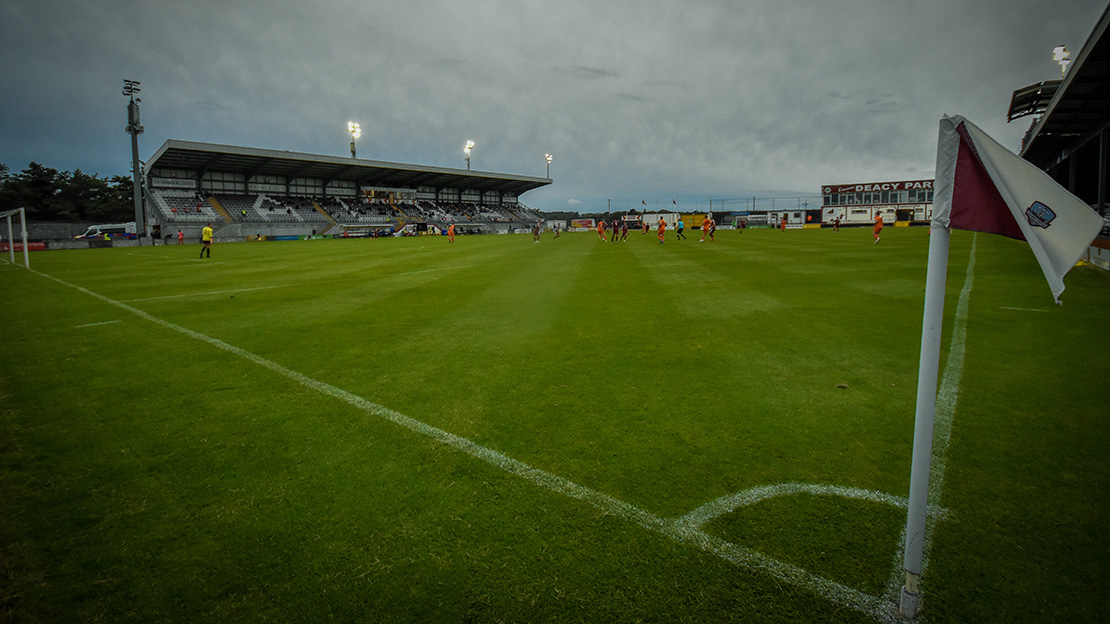 Enter Season Ticket lotto draw for Longford Town game
Season Ticket holders can register their interest in attending United's upcoming league game against Longford Town on Friday, 14th August, at Eamonn Deacy Park.
The deadline for applications for the Longford game is 10.00pm on Thursday night.
53 Season Tickets holders will be chosen at random and the winners will be informed directly.
We remind supporters that Season Ticket holders under-18 are not permitted to attend the games at the moment and Season Ticket transfers to other supporters are not permitted.
Follow our simple instructions below on how to enter the Season Ticket lottery:
– To enter, Click the "ENTER LOTTERY" text below and select the + sign to change the ticket quanity to 1, then add to basket.
– Go to the checkout and fill out the mandatory fields, make sure to enter a valid e-mail address and phone number so that you can be contacted if you are selected.
– Make sure to enter your Season Ticket card number which is located at the back of the card (delete the "null" text and replace it with the Season Ticket number).
– Accept the terms and conditions.
– Wait to be contacted.
– There is no charge to Season Ticket holders for entering the lotto. It's totally free.
– If you're not contacted, don't worry, we'll be in touch to provide all Season Tickets holders with a FREE voucher to live stream the Longford Town game!
On some devices you may see "Click here to buy tickets" below. Click into it to view the Longford game and enter the lottery.