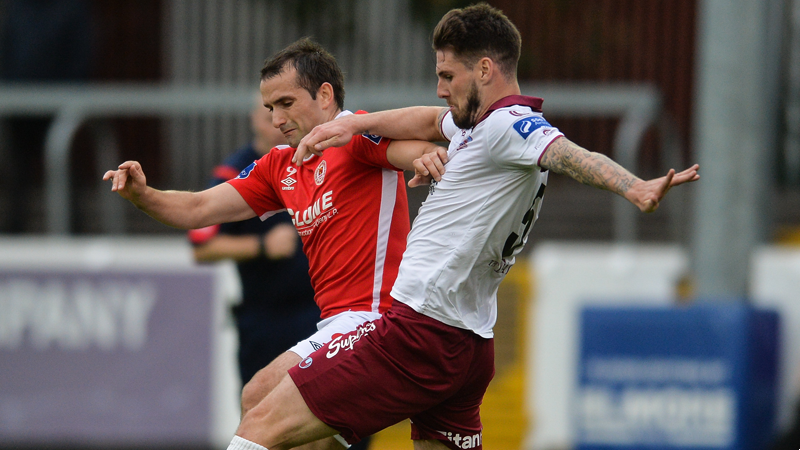 FOLAN | "The club is going in the right direction"
After committing his future to Galway United for another season, Stephen Folan spoke to www.galwayunitedfc.ie about a 2016 season that promised so much, but ultimately disappointed, as well as his hunger and drive to improve in the coming year.
The 24-year-old spoke candidly about his hopes and aims in his second season with the club.
"We tried to get something done before I went away to England, but we couldn't. Then when I came back, we were a little bit apart in terms of what we wanted from one another but eventually we met in the middle of the road. Now that it's settled, I'm raring to go and looking forward to working under Shane Keegan in 2017.
"I know we can only worry about ourselves, but when you look around the league, next year will probably be the most competitive year in a while, in terms of the teams involved and the teams that have come up. It's going to be a difficult league.
"Playing for Galway United means more to me than playing for another club, I was nearly there with another team and I had everything agreed, but Galway United came back to me and they showed me that they wanted me. I'm happy to get my future resolved and now I can focus all my efforts over the Christmas period on coming strong in pre-season."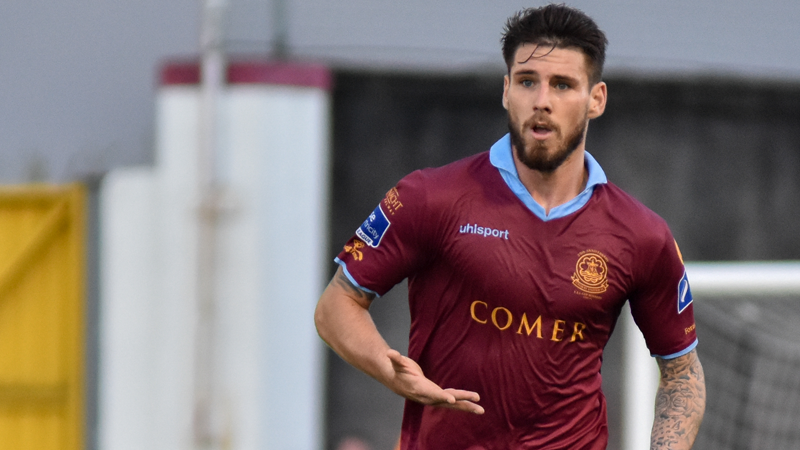 Folan made 25 appearances for Galway United last season, the Eamonn Deacy Park outfit started brightly but faded as the year wore on. Folan was left bewildered by the club's crash in form.
"First and foremost, looking back on last year, each player involved needs to apologise for how everything finished. We started off so well and then things just went downhill. Towards the end of the season, it was nothing short of embarrassing. It wasn't good enough and we should be having our standards far higher than last season.
"Hopefully with the new signings that Shane has brought in, on top of the existing players at the club, it will be an exciting time. Next season we want to get more people through the gates, because ultimately, what's going to bring in better players to the club is getting fans in the seats at Eamonn Deacy Park and winning games. That's what we're trying to achieve.
"When you look at where Connacht Rugby and Dundalk were four years ago, you think anything is possible. You need everyone driving in the one direction and trying to achieve the same goal."
Shane Keegan's plans for Galway United played a pivotal role in Folan extending his stay at Eamonn Deacy Park.
"The players that Shane has brought in are all very like-minded, they're professional, so going forward I think it's a good thing for the club to have more professionals on board and hopefully we can get that mix of players from outside and players from Galway right.
"Ultimately, it doesn't matter where anyone is from, what matters is what they're putting it on the pitch in matches and training. Being from Galway, it's always nice to see Galway players involved but at the end of the day, it's about winning football games. Whatever the best eleven is, if you're winning football games, that's all that matters.
"I'm looking forward to getting in amongst the lads in pre-season," Folan concluded.
Early in his United tenure, Shane Keegan identified Stephen Folan as a player he wanted to have in his squad for 2017 and the former Wexford Youths manager admits it's important to retain local talent.
SHANE KEEGAN: "Nothing is quite the same as pulling on your local town's crest."
"You don't mind when you see Stephen O'Donnell and Daryl Horgan lighting up European football, but by and large, you don't want to see too many of Galway's best players plying their trade elsewhere. It's great to hang on to Stephen Folan."
Earlier this week, Keegan secured the signature of Lee Grace from Wexford who he described as being "a defender that absolutely loves defending".
The Tipperary native is likely to complement the talents of ball-playing centre half Folan.
"They strike me as two fellas who have complimentary characteristics and we'll be looking forward to them working with each other when pre-season kicks off. As a partnership, on paper, they look like a duo that tick every box between them and we'll be hoping that comes to fruition in reality."