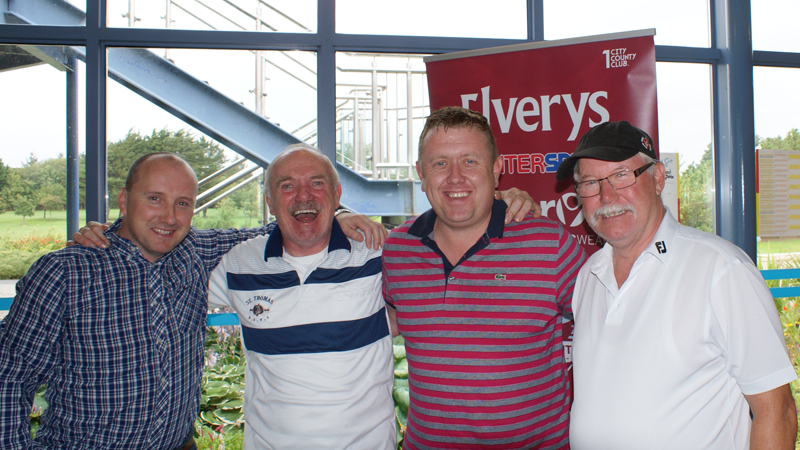 Galway United Golf Classic results
The results from the 2015 Galway United Golf Classic are posted below.
The presentation of prizes will be made at Galway United's next home league game against Longford Town on September 5th.
FINAL STANDINGS
1st Avaya 95 points
2nd Circle Consulting 90 points
3rd Noel Grealish 89 points (Back 9)
4th Midwest Fire Alarms 89 points
5th Zurich Life 87 points
6th Corrib Rangers 86 points (Back 9)
7th Galway FA 86 points (Back 9)
8th Subway 86 points
9th Dail Bar 85 points (Back 9)
Nearest the Pin: Kieran O'Mahony
Longest Drive: Paul O'Kennedy
Galway United would like to thank all of our Golf Classic sponsors for their generous support.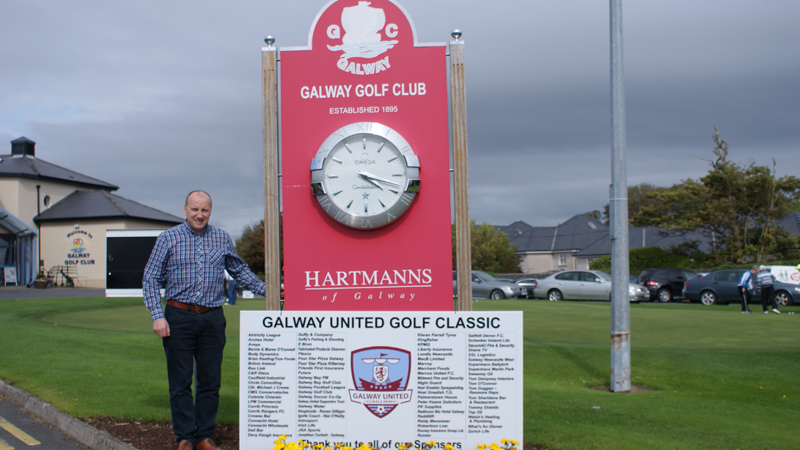 SPONSOR LIST
Airtricity League
Arches Hotel
Avaya
Bernie & Maree O'Connell
Body Dynamics
Brian Keating/Tom Forde
Britvic Ireland
Bus Link
C&R Glass
Caulfield Industrial
Circle Consulting
Cllr. Michael J Crowe
CMG Conservatories
Colaiste Chiarain
Connacht Hotel
Connacht Wholesale
Corrib Princess
Corrib Rangers FC
Crowes Bar
Dail Bar
Yourclaim.ie
Dominick Lydon
Don Deacy
Duffy & Company, Advisors • Accountants • Auditors
Duffy's Fishing & Shooting
E Brun
Fabricated Products Shannon
Fexco
Four Star Pizza Galway
Four Star Pizza Killarney
Friends First Insurance
Future
Galway Bay FM
Galway Bay Golf Club
Galway Football League
Galway Golf Club
Galway Soccer Co-Op
Galway United Supporters Trust
Galway Water
Hospicode – Ronan Gilligan
Ignite Coach – Nial O'Reilly
Introsport
Irish Life
JGA Sports
Jonathan Corbett – Subway
Kieran Farrell Tyres
Kingfisher
KPMG
Liberty Insurance
Londis Newcastle
LPM Commercial
MacB Limited
Marvoy
Merchant Foods
Mervue United F.C.
Midwest Fire & Security
Mor Oil
Night Guard
Noel Grealish T.D.
Palmerstown House
Peter Keane Solicitors
PK Supples
Radisson Blu Hotel Galway
Reddilift
Reidy Menswear
Renmore Reps – Tom Duggan
Robertson Low
Rooney Insurance Group Ltd.
Rostec
Salthill Devon F.C.
Schenker Ireland Ltd.
Secure4U Fire & Security
Shane TV
SSL Logistics
Subway Newcastle West
Supermacs Ballybrit
Supermacs Merlin Park
Sweeney Oil
Tom Dempsey Interiors
Tom O'Connor
Tom Sheridans Bar & Restaurant
Tommy Shields
Top Oil
Walsh's Heating & Plumbing
What's for Dinner
Zurich Life