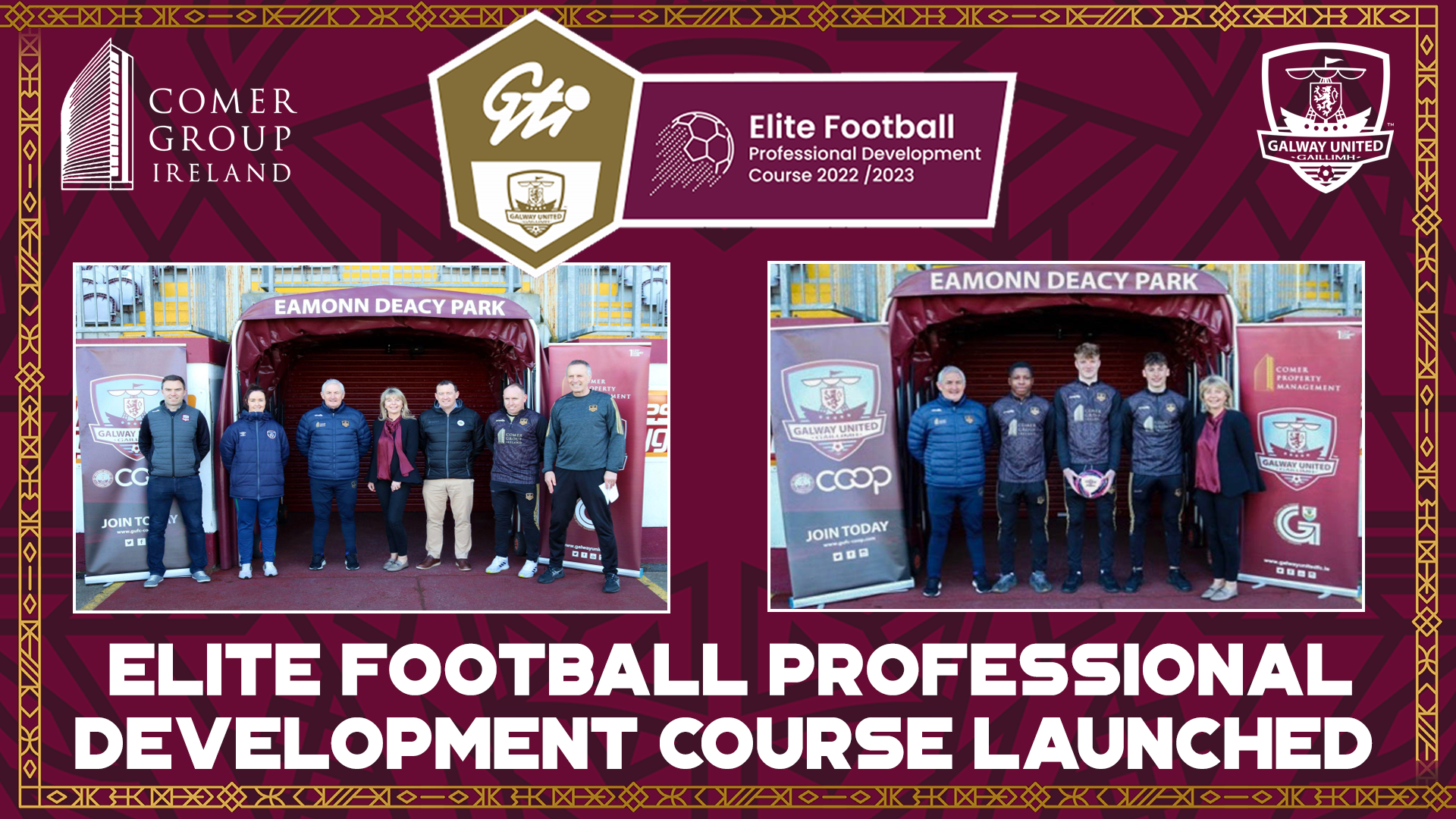 GUFC/GTI Launch Elite Football Professional Development Programme
Galway United Football Club are delighted to announce a new coaching & training programme which will provide another important structure to enhance their player development pathway. Galway United have teamed up with Galway Technical Institute (GTI) to deliver a full-time dual career programme for high-level players. The coaching & training programme will be delivered by professional coaches from Galway United.
The programme is aimed at players with a proven track record at an advanced level of the game. This course will enable talented young players to further develop their technical and tactical skills and understanding of the game whilst also gaining a full QQI qualification in Sport, Recreation and Exercise at level 5, the successful completion of which allows for progression to Universities & TU's. A substantial element of this course is the provision of additional coaching hours from Galway United coaches in a high-performance environment. This full-time course includes 8 additional coaching hours per week delivered by UEFA qualified coaches. You can apply for this course through GTI's website – https://www.gti.ie/applications/course/detail/course/gti-238 or call them on 091 – 581 342, with the course commencing in late August 2022.
Johnny Glynn, Head of the GUFC Academy:

"This is a great opportunity for young players to experience full time coaching and training whilst at the same time getting Academic qualifications which will allow them to progress to higher education. This new football course is designed specifically to allow us to deliver additional coaching hours and close the gap to senior professional football. The GTI has a proven track record and this collaboration should prove to be a catalyst for further dual career opportunities for young footballers across the country. Our coaching programme will mirror our senior teams full time training which should help facilitate progression to the senior squad.
Geraldine Gibbons, Principal of GTI

"GTI are very pleased to collaborate with Galway United Football Club in the development of this exciting and innovative programme. This new programme will provide participants with the opportunity to focus on developing their skills and talents in the game whilst simultaneously achieving qualifications which can provide progression routes to further & higher education."
John Caulfield, Galway United Senior team manager

"This project is very significant and should provide another important structure in our club to support player development. A dual career pathway allows players to balance training and education without any compromise".
About Galway United FC
Galway United represents National league football in the city and county of Galway and surrounding areas. Galway United Academy teams compete in the National League at U14, U15, U17 & U19 age groups. There are a total of 13 UEFA qualified coaches currently coaching at Galway United Academy.
About GTI
GTI is the leading hub of further education in the West of Ireland, providing QQI Level 5 & 6 courses to over 1,000 learners annually. At GTI, courses are designed to be of immediate and practical use in the workplace or as a stepping stone to further study and higher qualifications. The Applied Learning approach is designed to enable students learn more effectively in real-life situations.
GTI has delivered an Elite football course since 2012 and many graduates have gone on to further their game in Ireland and abroad. Patrick Hoban, Kevin Horgan, Enda Curran, Conor Winn, Chris Horgan, Gary Shanahan and current senior player Wilson Waweru are just some of the former GTI students who have gone on to play professional football. GTI recognises the changes in the football pathway in Ireland & this collaboration seeks to assist the dual pathway requirements.
GTI has direct links to Physiotherapy and Sports Rehabilitation degree courses at Bolton University and our Sports students can apply for a sports-specific Erasmus+ work experience in mainland Europe.
About the new course (Elite Football – Professional Development)
This course is designed to deliver a full-time football coaching programme. This Dual Career programme will commence in late August 2022 and offers many opportunities for further progression in football and further/higher education.
Nigel Keady – FAI Regional Manager

The Football Association of Ireland are encouraged by this initiative by Galway United & GTI. We are also delighted to work in partnership with Galway Technical Institute to support the professional and educational development of the students through the provision of Coach Education qualifications and engagement with local schools and clubs.
Course Partner: Elba M.G.A. T/A Excella M.G.A.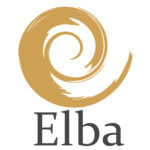 We would like to send a special thanks to Patrick Carr of Elba M.G.A. trading as Excella M.G.A. for their continued financial support of this course. Excella is a European Managing General Agent created in 2017. They are domiciled & regulated in Ireland and passport into relevant territories. Their experienced team cover management of insurance companies, business development, underwriting & claims.
To apply for this course log on to https://www.gti.ie/applications/course/detail/course/gti-238