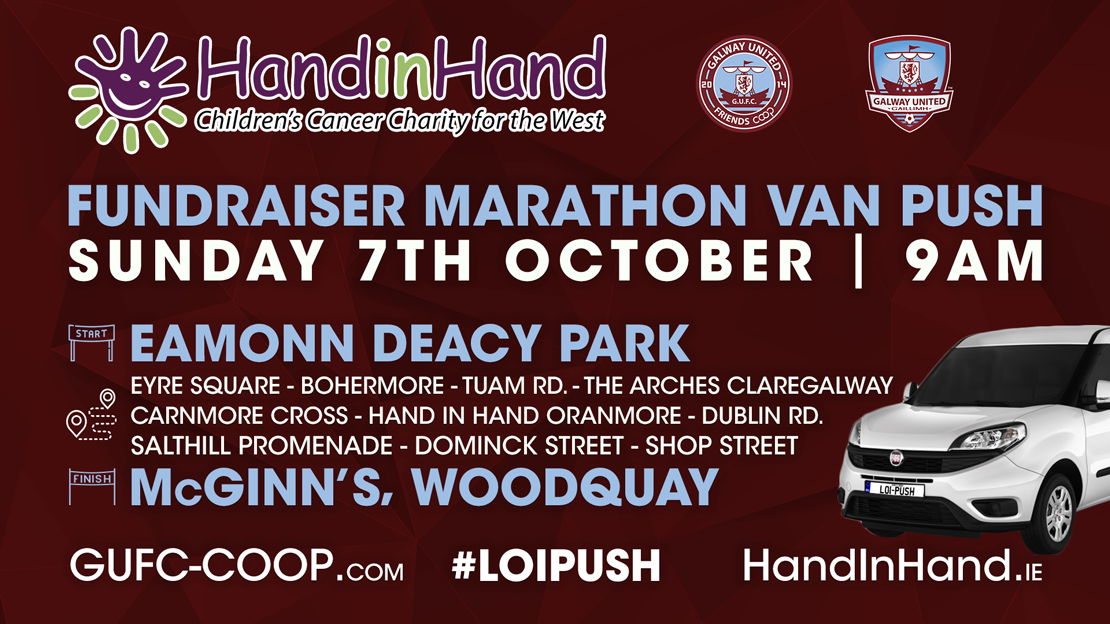 Hand in Hand – Charity partner profile
On Sunday 7th October, Galway United supporters and friends will push the Gaway United kit van 26 miles and 385 yards, the equivalent of a marathon.
The LOI Push will start at Eamonn Deacy Park, through Eyre Square, then on to Claregalway and Oranmore, where it will pass by the Hand in Hand headquarters. It will then return to Galway city via the Dublin road and head out to Salthill Promenade. The LOI push will conclude at McGinns Hophouse, Woodquay. Bucket collections will take place along the route and all support will be greatly appreciated.
In addition to raising funds for the club, 50% of all money raised will be donated to locally-based childrens' cancer charity, Hand in Hand.
HAND IN HAND – CHARITY PROFILE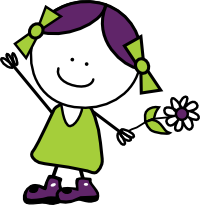 Hand in Hand is a non-profit organisation which provides the families of children with cancer with much-needed practical support.
They support families who are affected by childhood cancer by giving them access to professional service providers.
By availing of their services, families find they have more precious time to spend with their children rather than trying to keep on top of household chores.
They are unique in that they are the only organisation that offers this type of practical support to children and their families throughout their cancer treatment.
Hand in Hand engages professional services suppliers to provide the following support to all families before, during and after their child's cancer treatment:
Support with child care
Domestic cleaning services
Household laundry
Family meals
Families who contact Hand in Hand are individually assessed so that available services can be tailored to their needs. Their services are driven by user needs, identified through feedback from affected families, and aiming to continually adapt to families' needs.
Hand in Hand was established by a group of volunteers in 2006 who were inspired by a two-year-old Galway girl who was receiving treatment for leukaemia in Our Lady's Children's Hospital, Dublin. Originally known as CD's Helping Hand, they underwent a rebrand in 2011.
The original founders' main aim was to help children with cancer in the West of Ireland who have the added dimension of travelling long distances to Dublin for their primary care and treatment.
In most cases, there are other siblings to care for while Mum, Dad or guardians travel to Dublin or to local hospitals to treat infections with their sick child.
Their focus has always been to give these children and their families on-the-ground support in order to minimise the impact that both the diagnosis and frequent long distance travel for treatment has on family life.