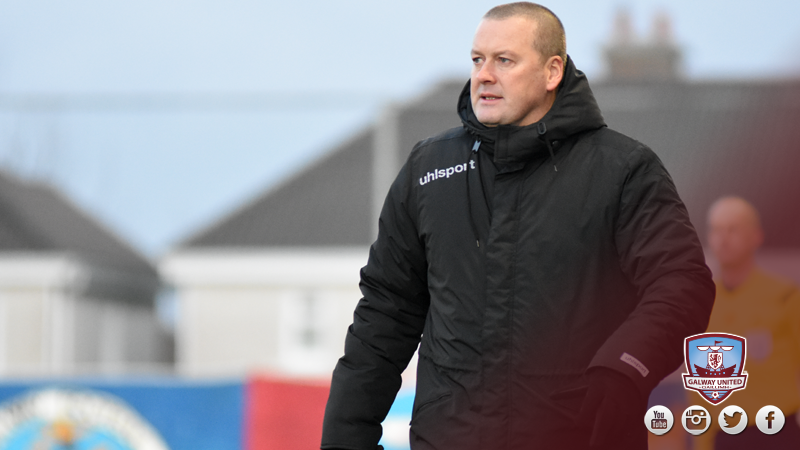 DUNNE: "We're happy with our start to the season."
Tommy Dunne hailed his players after they came through a testing fixture against Finn Harps at Eamonn Deacy Park.
Vinny Faherty's strike 20 minutes from time was enough to secure Galway United's 4th home win of the season, with Cork City the visitors to Eamonn Deacy Park next week.
It was a war of attrition and Tommy Dunne was pleased his players came out the right side of it with the three points.
"Finn Harps are physically a very strong team, from set pieces they were always going to be dangerous and from general play they've got some dangerous players. Hanlon on the wing is a good player, Scully is a seasoned centre-forward, McNamee in the middle, so there's a lot of dangerous players. We spoke about it there that they put us under a bit of pressure in the first half and we found it difficult to get out.
"I think the quality of our play needed to better and it was in the second half. I think the goal is as good a goal as you're going to see. From that aspect, we're delighted, it's another clean sheet and we're tipping away. It's still early days, we've another four games to go in the first phase of matches.
"To have good home form I think is encouraging for everybody, our crowd were vocal again and they're making sure we have a chance of doing well at home. I still think there's improvement in the team, I think our general play and movement needs to be better, but overall, you have to be happy with the start to the season."
Vinny Faherty decided another game at Eamonn Deacy Park when he put the finishing touch on a well-worked team move and Dunne is hoping his good form will continue.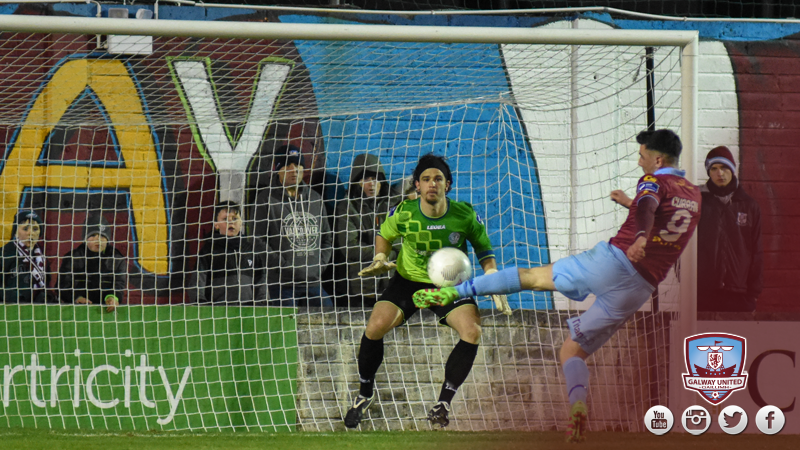 "It's another goal for Vinny, it was a good finish and you could see his desire to get on the end of it. I thought the move was good and it was good play. We linked the game quite well and the finish was good. We had one or two other chances that we possibly could've finished, but overall, we're happy with the win at home.
"We said it was going to be scrappy and a bit of quality is going to be the difference and we wanted to make sure that bit of quality came from us. We had that bit of quality in that move. Finn Harps are a strong team, they're physically very strong, so you have to be able to compete against that first and foremost, then you can get your bit of quality."
Galway United welcome Tommy Dunne's former side Cork City to Eamonn Deacy Park next week and it's a game to be relished according to the Dubliner.
"We're looking forward to it, that's what we want. We want to go and compete against the best teams and compete against the best teams when you're around them in the table.
"They had a draw against Wexford Youths, it just shows you, Wexford are obviously a strong outfit. We'll look after next week, we had somebody watching the game, we'll get our information and we'll start working on Monday morning on Friday's game against Cork."
PHOTOS BY Sean's Sport Photo – www.sportsphoto.ie