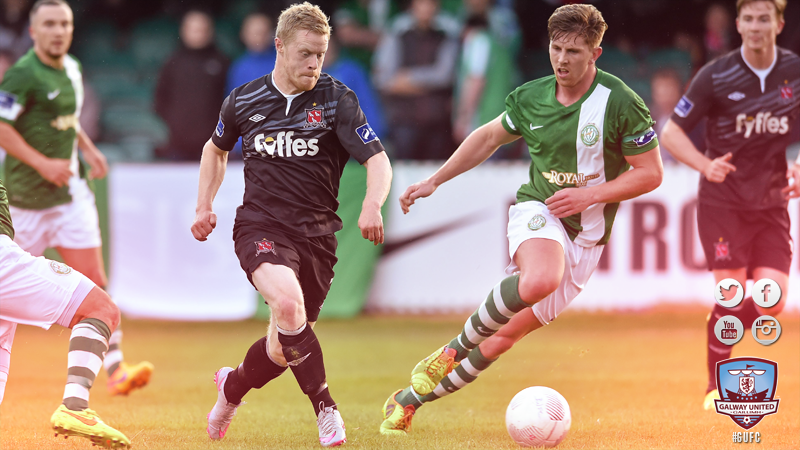 John Sullivan signs for Galway United!
Galway United are delighted to announce the signing of John Sullivan.
The 25 year old midfielder joins the Tribesmen from Bray Wanderers, where he made 19 appearances in 2015, after joining from Crumlin United in June.
Sullivan played an instrumental role in the Seagulls revival and he counts Hamilton, Limerick, Shelbourne, Drogheda United and Dundalk as his former clubs.
Sullivan told www.galwayunitedfc.ie that he is excited about the prospect of working with Galway United boss Tommy Dunne: "It goes back to when Tommy Dunne was manager of Cork City, I always thought his team was well-organised, fit and that they were a good footballing side.
"I played against Galway United when I was at Shelbourne and I thought they an impressive side also, similar to Cork City. They were very well organised and well drilled and they played the game in the right way.
"Even when I was at Shelbourne in the First Division, obviously I wanted to get promoted but I wanted Galway to go up also. They're a proper Premier Division club, they have great footballers, the club has a massive attraction.
"I've spoken to Tommy Dunne before about coming to Galway United, but it didn't quite suit me because of work commitments. He got in touch in the off-season and I couldn't pass up the opportunity again. I had to take the chance. I've heard great things about him as a coach, I've seen his teams play, so I wanted to jump aboard straight away and be a part of it."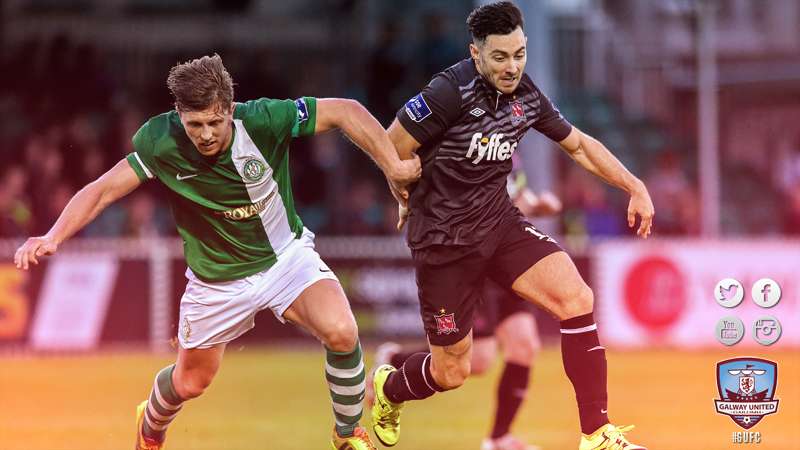 At Bray Wanderers Sullivan operated as an anchorman and it's a role that he's blossomed in: "I've always enjoyed playing just in-front of the back four, it's where I played as a kid and it's my preferred role. I also played as a right-back under Stephen Kenny at Dundalk and I can also play at centre-half.
"In my career, I want to play football at the highest level I can and I want to work with enthusiastic and professional people.
JOHN SULLIVAN: "Tommy Dunne didn't have to sell the club to me because I knew what it was about and I know what he is about. I'm really looking forward to getting started now."
Galway United manager Tommy Dunne was pleased to finally secure Sullivan's services after failing to add the midfielder to his squad last season: "I tried to sign John before and I've also been interested in signing him while I was Cork City manager," he explained.
"John is a very dedicated player, he's extremely fit and wholehearted on the pitch. I thought he was very unlucky to be let go from Dundalk when they finished second. He's certainly our gain however and he made a big impression at Bray Wanderers after joining them in mid-season this year.
"As a player, he's physically strong, he's experienced and I think he'll add a lot to our group. One of his best attributes is that he's a winner and he wants to do well. He will be demanding amongst his peers at training and on matchdays and hopefully we'll get that little bit extra out of everybody.
"If you look at our signings thus far, we've brought in Stephen Folan, Vinny Faherty and John Sullivan, we're adding a core of experienced players, who are prepared to train well and I know we're getting solid professionals."
Supporters can follow our newest signing on Twitter – www.twitter.com/sullo11
2016 Galway United Squad:  Conor Winn, Kevin Horgan, Colm Horgan, Cormac Raftery, Kilian Cantwell, Stephen Walsh, Stephen Folan, Marc Ludden, Conor Melody, Ryan Connolly, Paul Sinnott, John Sullivan, Vinny Faherty, Padraic Cunningham.