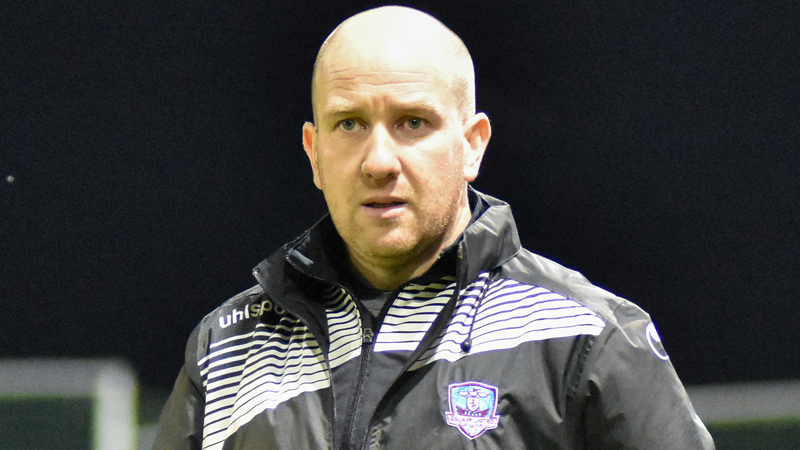 KEEGAN REACTION | Bray Wanderers
A disappointed Shane Keegan gave his verdict after Galway United's 1-0 loss against Bray Wanderers at the Carlisle Grounds.
"It's another bad night at the office. I don't know what to say on it really," he told www.galwayunitedfc.ie.
"I suppose, their goal sort of summed up our season. It's a straight ball down the middle. Lee Grace comes across and makes what looks like a great tackle. The ball broke beautifully for Gary McCabe, he takes a crack shot, supposedly after controlling it with his hand, although I didn't see it myself at the time. Conor Winn, you would expect to do better, he would expect himself to do better. It breaks loose and the ball ends up in the back of the net.
"If one goal can sum up how our season has gone so far, that's definitely it."
Referee John McLoughlin waved away United's complaints about a clear handball in the build up to Bray's opener and fives minutes later he controversially denied United what looked like a stonewall penalty when Hugh Douglas grabbed and pulled Conor Melody's jersey back in the box when he was about to shoot.
"Conor might need to be a bit cuter in terms of trying to get decisions," was Keegan's verdict.
"A bit of naivety on that one maybe, and that was a fantastic move between the three players. But we didn't have enough good pieces of play, but we had some very good ones. The dink over the right back's head, that Jesse Devers pulled down and ended up landing on the top of the net.
"Aside from the Cork game, I'd say every game this season has been the toss of a coin and it keeps coming down on the wrong side for us."
Bray Wanderers were reduced to ten men for the last 30 minutes of the game when Conor Kenna received his marching orders for a late challenge on Colm Horgan. The home side sat in with their one goal lead and looked to catch United on the break.
"They were catching us on the counter-attack with the pace that they had. The problem with playing against ten men is that it's absolutely fantastic if it's nil-all. In a situation like that, where they can't just sit back and defend for their lives. They did it well, but we should have caused them more problems when they were down to ten men.
"I still don't think we should have been beaten, but we only have ourselves to blame, because we didn't create enough chances when the opposition had only ten men.
"We're in, in the morning. We're going to have a really open, honest conversation with everybody. At the moment, I'm just a little bit sick of hearing my own voice repeating myself, sounding like a parrot, before games, after games. I'll be throwing it very much open to them tomorrow.
"You come up with some solutions here boys. I'm willing to work with you all with whatever we need to work on to get it right. You need to start coming up with some answers here, rather than everybody just staring at me expecting me to have all the magic answers."