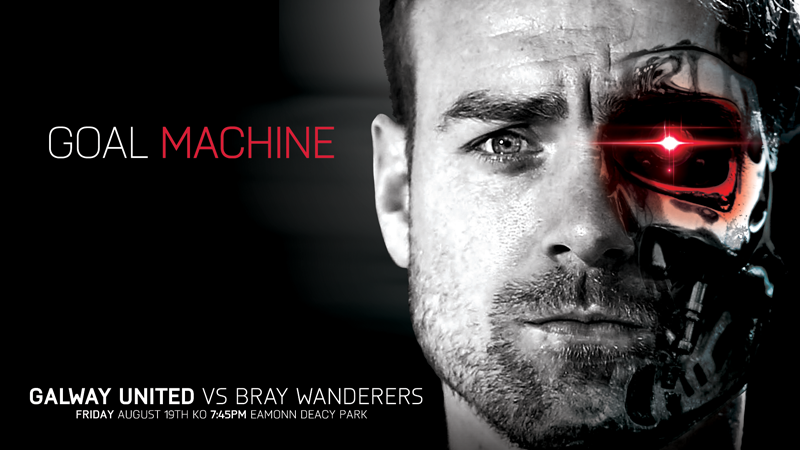 Maroon View Preview – Issue 11
We have another 52 page edition of Maroon View for Friday's league clash against Bray Wanderers.
Copies of Maroon View will be on sale inside and outside of Eamonn Deacy Park for €3, but be sure to pick up yours as early as possible as they're selling out!
Take a look at what's in the 11th edition of Maroon View for the visit of Bray Wanderers, preview below.
Chairman Jonathan Corbett looks for fans' help for major fundraiser
Editor Johnny Ward has never been so proud to be a fan of the League of Ireland
Tommy Dunne extols our under-19s
Ryan Connolly: We let ourselves down in Inchicore
Paul Corcoran praises the coverage of Eir Sport
Trevor Murray emphasises the importance of our home form
Ciaran Tierney finds out what the trip here meant to the Gaza kids
Cian O'Connell recalls our recent loss, Cormac Raftery
Report from the loss to St Pat's
Morgan O'Brien says neither team has reached potential
Shane Crotty details Armin Aganovic in superb poster
Gavan Duffy's co-op notes looks at progress in field leader Germany
Our half-time guests are introduced: Portumna Town
Woodquay Wanderer recalls a special win over Dundalk
Head Physio Notes talks of progress of Podge
Where Are They Now? Eddie Hickey
Dominick Walsh has his RISSCW notes
Family United meets the Corless clan from Kinvara
Another tasty Terryland Teasers
Punters' Stand looks to tennis this week
Reports from three under-19s matches
Meeting The Opposition with Wanderers fan Colm Kennedy
Stats Zone
Support the club by picking up a copy of Maroon View for just €3!