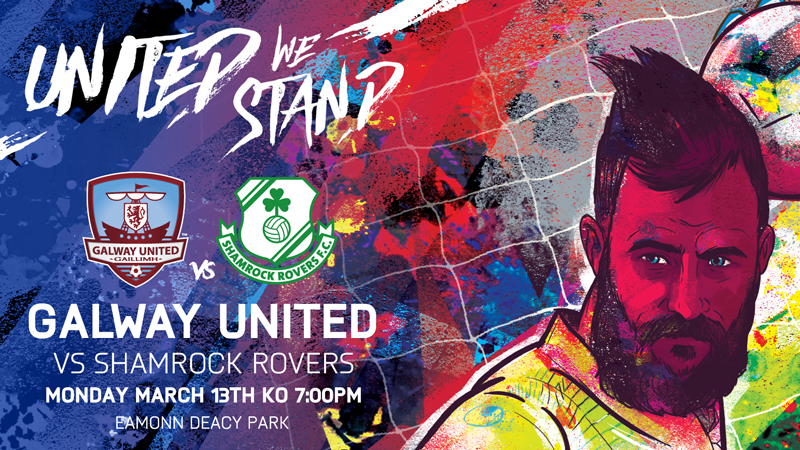 Maroon View Preview – Shamrock Rovers
The second issue of Maroon View is another 52 page publication that we're sure our supporters will enjoy!
Copies of Maroon View will be on sale inside and outside of Eamonn Deacy Park for the visit of Shamrock Rovers on Monday evening, so be sure to support the club by picking up your copy for just €4!
Here is a preview of what can be seen in the second issue of 2017 from the visit of Shamrock Rovers.
Jonathan Corbett, chairman, delighted with the new club bar
Editorial says United must not panic
From The Dugout: Keegan struck by goodwill towards the club
Captain's Log: Colm Horgan: Crowd against Drogheda was terrific
Johnny Glynn's Head of Football Development notes
Half-time Guests: Knocknacarra FC
The Galway Girl meets Billy Clery, the GWFC manager
Kevin Darcy's Head Physio Notes
Keith Kelly's From The Archives looks at ex-Rovers meetings
Report from the 4-0 defeat against Cork
Paul Corcoran looks at some strange chants in the US
Cian O'Connell: What Rovers are trying to achieve is admirable
Trevor Murray: Home win to set the tempo
Bernie O'Connell's Woodquay Wanderer as gaeilge
Poster: Colm Horgan
Maurice Brosnan looks at the remarkable story of Buaile Beag NS
Programme from the Past: Tom Timothy goes back to 1979
Where Are The Now? Mark Herrick
Gavan Duffy reports from the Co-op AGM
Dominick Walsh hails United's volunteers
Fan Focus with Paddy Rea
Q&A with Lee Grace
Getting To Know The Opposition with Emma Wheatley
U19 player profile: Dean Murphy
U17 player profile: Christopher Horgan
Ronan Coleman's SLO notes
Stat Zone
Punter's Stand with Julian Canny
Social Media Round-Up with Kevin Brett