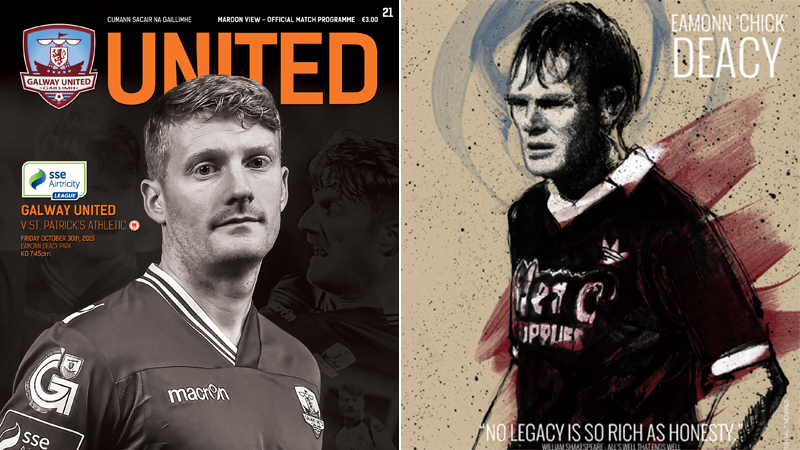 Maroon View Preview v St Patrick's Athletic
Issue 21 of Maroon View will be on sale inside and outside of Eamonn Deacy Park at United's final league game of the 2015 season against St Patrick's Athletic this evening (kick-off: 7.45pm).
We've got a great end of season offer for supporters at this evening's match at Eamonn Deacy Park! Get your Galway United scarf and match programme vs St Patrick's Athletic for just €15. Scarves and programmes are on sale at the entrance to the ground and from the Elverys club shop.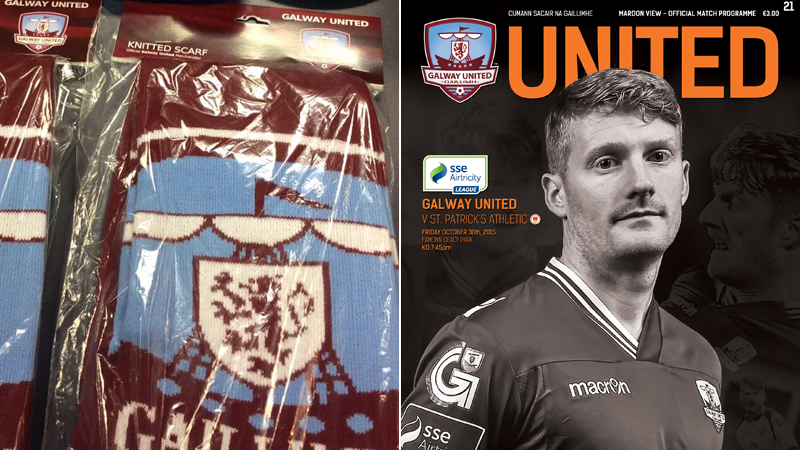 A preview of what's in issue 21 of Maroon View is below, copies will be available for €3.
IN ISSUE 21:
– Noel Connolly has an extensive article on Eamonn Deacy Park's award – 2015 Pitch of the Year
– Editorial says it is time for Galway United to fulfil its potential
– Tommy Dunne talks of the highs and lows of the campaign
– Paul Corcoran extols the forgotten club, Monaghan United
– Dominick Walsh recalls the 1-1 draw in Bray and talks of trips ahead
– Bernie O'Connell speaks of the huge role United play in the social life of Galway
– The Stats Zone by Shane Crotty
– Player profile: Andy O'Connell
– Match report from Bray
– Terryland teasers
– Johnny Glynn introduces special half-time guests, the team of '91
– Keith Kelly' brilliant series, Manager From The Past, recalls the reign of Ian Foster
– Paraic Collins' fan focus meets Martin Curley
– Mascot profiles: Conor Kelly, Cathal Corless and Fionan Mac Donnchadha
– Club Announcements: Colm Horgan and Ryan Connolly re-sign for 2016
– Julian Canny's Stats Page