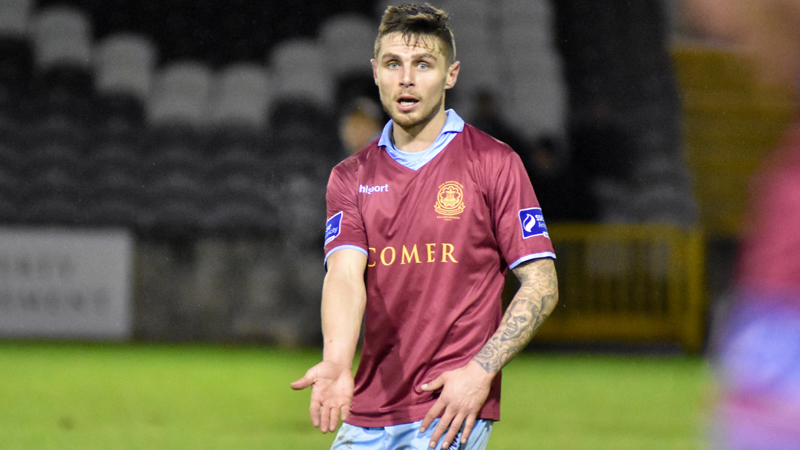 Match Preview | Athlone Town
Galway United welcome Athlone Town to Eamonn Deacy Park on Friday night for the club's second pre-season friendly of the season. Kick-off is at 7.45pm.
Last week, United were 1-0 winners against Sligo Rovers at the same venue, with Ronan Murray striking in the 90th minute for the Tribesmen.
Former Galway United midfielder Colin Fortune brings his Athlone Town side west on Friday night and Shane Keegan is eager to get another tough workout in the lead up to new season.
"We're looking at it as a collective," Keegan explained.
"We have three friendlies in the next five days. We play Friday, Monday and Wednesday.
"It's all about trying to look at those games as a set and how we can go about getting at least one start into everybody in the squad over those three games. Everybody will get plenty of game time to improve on their fitness levels while also being given chances to prove themselves.
"Athlone will be a decent test on Friday night. We were happy with how last Friday went against Sligo and if we could just build on that with another decent showing, it would keep the whole thing ticking along nicely."
Games are coming thick and fast for Shane Keegan's side, United will play five friendlies in February before they face Drogheda United on the opening day of the season on February 24th.
"The middle of this week would have been what we refer to as the peak of the hill in that, the amount of work that we were putting into the players was increasing session on session right up until Tuesday.
"Tuesday's session would've been the toughest session that the players would've put in. Now they start to come down the hill a bit, we start to ease off gradually, they're starting to get that freshness back.
"Tuesday's session was tough, they covered serious ground at high intensity. When a group of 22 or so players finish a session where everybody has worked so hard, and everybody is shattered, there's a brilliant energy from that. The players were all in high spirits, they knew they had all worked very well and that the session had gone well too.
"Because you can only have 11 starters, we are trying to look at ways that we can get work into the players that aren't starting. After the Sligo game, those who didn't start, did 15 minutes of high intensity, tough work with Johnny O'Connor after the final whistle, so that they're being worked despite not starting and that's the plan over the next few games also."
TEAM NEWS
Padraic Cunningham (hamstring) will not be risked.
Aaron Conway (flu) is also unlikely to play a part against Athlone Town.
Alex Byrne and Kevin Devaney both return to contention.
REFEREE
Marc Lynch