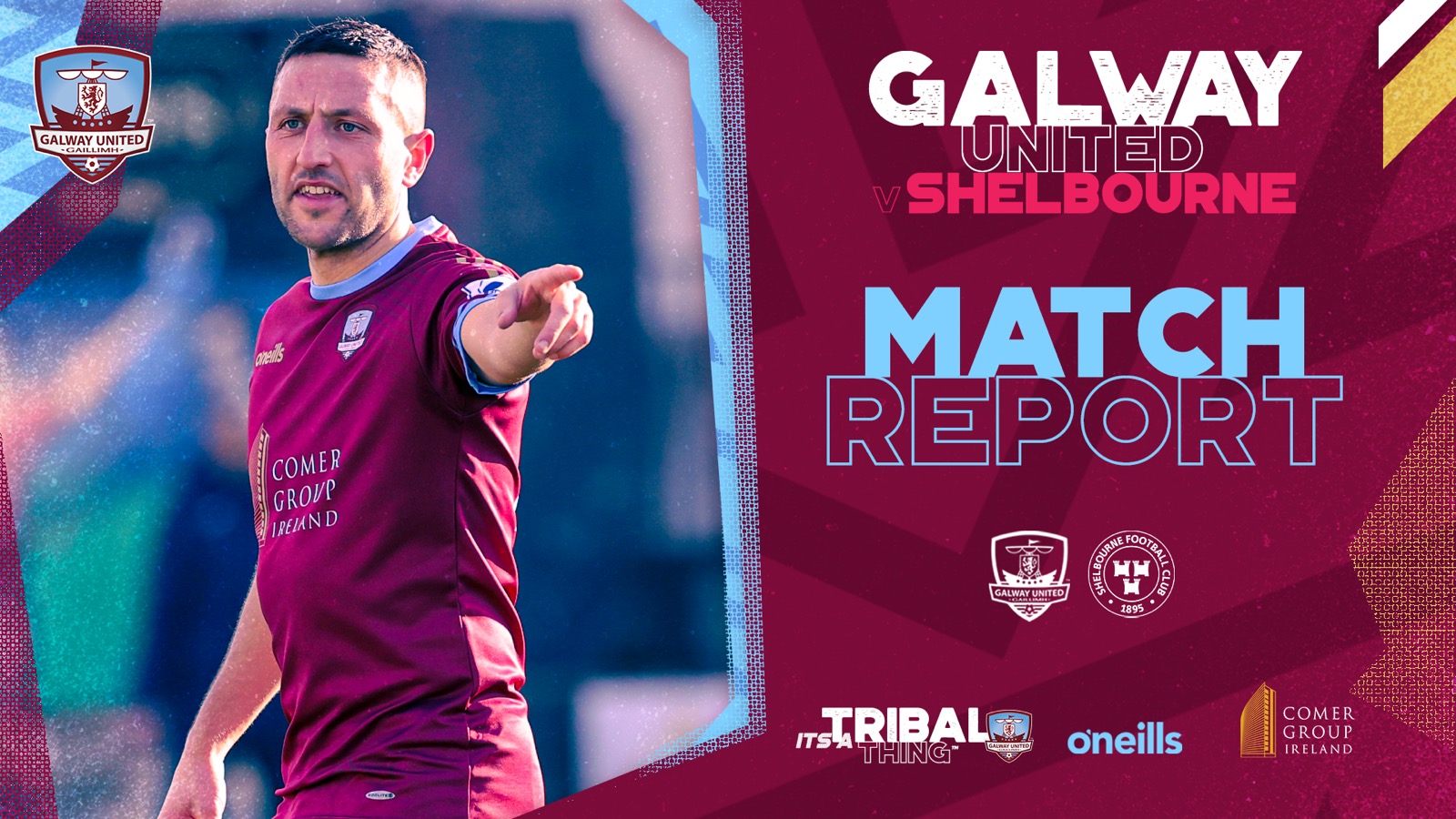 Match Report | Galway United 0 – 0 Shelbourne (First Division)
"Overall, we kept a clean sheet, played a very good team and we expect to be up there with them come the end of the season." – John Caulfield, Manager.
United begin their league campaign with a draw against Shelbourne at Eamonn Deacy Park
At a floodlit Eamonn Deacy Park, Shelbourne got the game underway. It was a lively start to the match, chances fell to Ryan Brennan and Padraic Cunningham early on but both were unable to convert.
The game was a feisty encounter with both sides putting in plenty of challenges in the middle of the park, knowing the importance of the result.
Mikie Rowe tested Brendan Clarke halfway through the half with a powerful free-kick and a few minutes later, Keating came close with a header that Clarke was able to stop at his near post. From the resulting corner, the ball was nearly bundled home as Shels got back just in time to stop it going into the net.
Keating had another half-chance in the 35th minute after a mistake from Clarke but the attacker could only strike his effort wide of the post after some pressure from the Shels defender.
The game was on a knife-edge as both sides continued to put in some hard-hitting challenges.
In the 39th minute, Glen McCauley was sent off for Shelbourne after a dangerous challenge in the middle of the pitch. An altercation between both sides followed after the aggressive tackle, Shels were down to ten men.
The game remained level at the half-time break, United with the extra man entering the second half.
The rain poured down at the start of the second period as United got the game underway.
The first opportunity of the half came the way of United in the 50th minute. Mikie Rowe had a clear-cut chance that was well saved by Clarke, the rebound fell to Cunningham but Clarke was up to the task and saved the effort once again.
Shels' first attack of the second half almost resulted in a goal against the run of play. Substitute Michael O' Connor had a speculative effort outside the box in the 61st minute that hit the crossbar.
A minute later, Keating came close after substitute Shane Doherty teed the striker up but his flicked effort went straight at Clarke.
United almost broke in on goal a few minutes after when Doherty's turn of pace got him in behind the Shels backline but he was stopped before he could hit his effort and Keating's rebound was blocked down.
United continued to push for the goal, Doherty and Keating came close once again before the finish but Shelbourne defended resolutely to hold on for the draw.
Post-match reaction from John Caulfield:
"Opening game of the season, you are playing one of the favourites, so it was a good test.

"First half I thought we could have gone ahead and second half Brendan Clarke makes two great saves and we had a few other opportunities.

"Overall, we kept a clean sheet, played a very good team and we expect to be up there with them come the end of the season."
Teams:
Galway United
Conor Kearns, Conor O'Keeffe, Stephen Walsh (82' Colin Kelly), Gary Boylan, Maurice Nugent, Ruairi Keating, Shane Duggan, Padraic Cunningham, David Hurley (Wilson Waweru 89'), Mikie Rowe (Shane Doherty 60'), Conor McCormack
Booked: Shane Duggan (13′), Mikie Rowe (30′), Stephen Walsh (41′)
Shelbourne
Brendan Clarke, Jonathan Lunney, Yousef Mahdy (Michael O'Connor 45'), Ally Gilchrist, George Poynton (Shane Farrell 85'), Ryan Brennan (Brian McManus 61'), Glen McAuley, Kevin O'Connor, Maxim Kouogun, Sean Quinn, John Ross Wilson
Booked: Ryan Brennan (24′), Maxim Kouogun (41′), Michael O'Connor (88′)
Sent Off: Glen McAuley (41′)
Referee: Eoghan O'Shea

Match Sponsor

Match Ball Sponsor