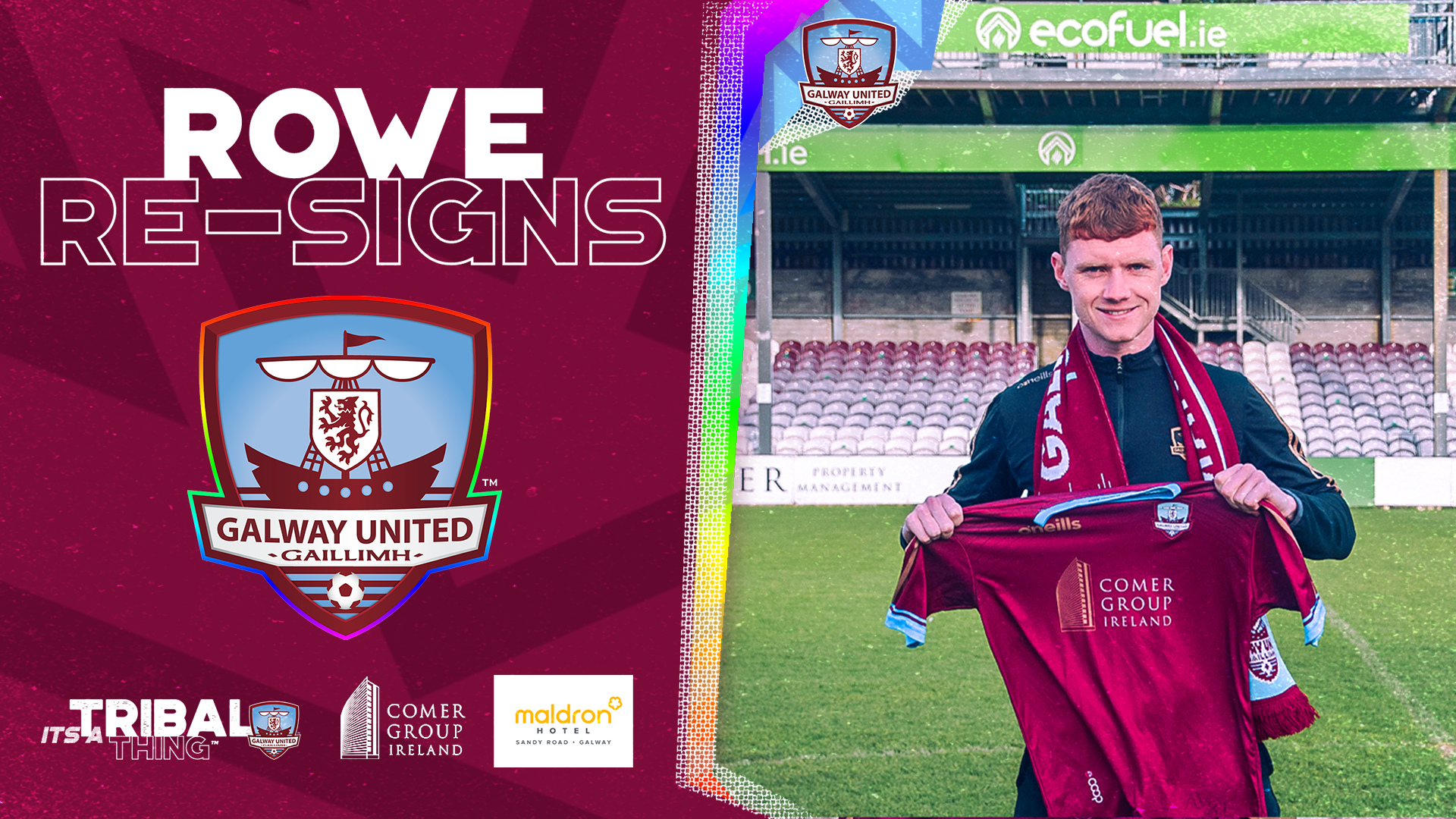 MIKIE ROWE RE-SIGNS FOR 2022
Midfielder Mikie Rowe has re-signed with Galway United for the 2022 season.
Mikie was delighted to put pen to paper to re-sign with the tribesmen for the 2022 campaign, he caught up with the media team in Eamonn Deacy Park earlier today.
"Yeah, you know it's a great feeling, I'm delighted to get it over the line with such a big club, a full time club, I'm so happy to get it done so early at this stage of the year"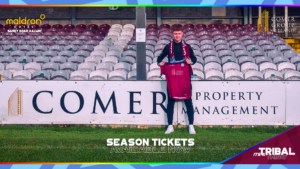 Mikie, an attacker, joined United from USL League One side Tormenta FC.
The Wexford native began his career with Waterford United, and he spent two seasons at the RSC before departing for America to play college football with Young Harris College, in Georgia. He was named the United Soccer Coaches NCAA Division II Men's National Player of the Year for the 2018 season, where he averaged better than a goal a game.
Rowe's college form caught the eye of Tormenta FC, and he initially joined their academy side before signing professionally. He played for Tormenta for two seasons before deciding to return to Ireland to continue his professional career with the Tribesmen.
In total, Rowe spent five and a half years in the United States and his versatility in attack, having lined out for Tormenta as a winger, attacking midfielder, and striker, is sure to bolster John Caulfield's options in the final third in 2022.
Mikie is loving his time at Galway United and Galway City in general over the last year and can't wait to get started again for 2022.
"It's been excellent so far, going home from America I wanted to come to a good club and a good place, the fans, people around Galway and evertyhing have been fantastic, the club has been unbelievable, the coaching staff, players, people behind the scenes and everything, I enjoy it and it's a big reason why I've signed back "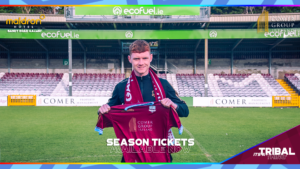 Mikie Rowe has become a bit of a fan favourite with the Tribesmen with his iconic chant being sung around the stadium on many occasions, Mikie talked about what the fans mean to him and the club.
"The fans make all the difference really, it gives the players that buzz and gives the city that buzz, they're definitely one of the best fans in the country and they make such a difference, I would encourage the fans to get out as much as possible now next year and it's not just a team that's going to push this stuff forward, it really is a team effort, between everyone involved at the club, fans, community everyone like that. There's nothing better than hearing my chant from thousands of people, it's one of those really good moments so keep singing the Mikie Rowe song"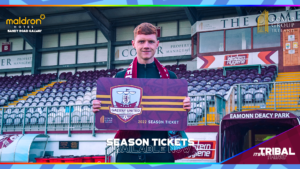 Mikie Rowe is sponsored by Maldron Hotel, Sandy Road – Galway!
Don't forget Season Tickets are available at https://galwayunitedfc.ie/season-tickets/