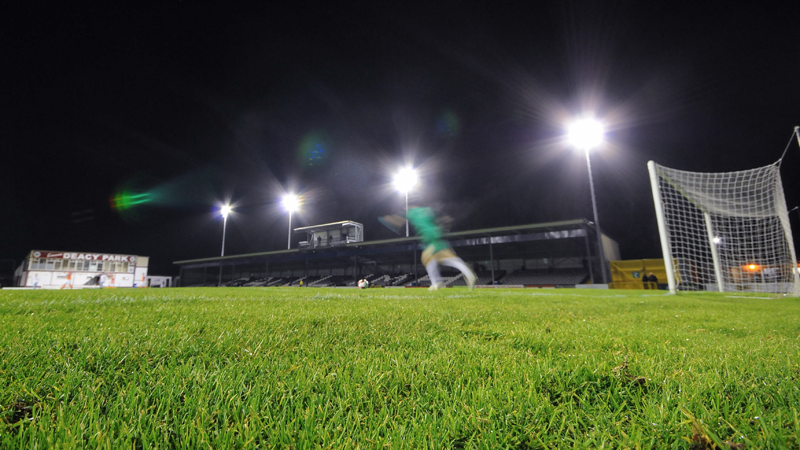 Murphy finalises Under-17 squad
Galway United under-17 manager Alan Murphy has put the finishing touches on his 20 man squad with 12 more additions.
United will begin their first season of under-17 football on March 19th with a home game against Kerry.
Speaking to www.galwayunitedfc.ie after concluding his squad, a delighted Alan Murphy commented: "I'm really looking forward to working at League of Ireland level with these 20 elite players.
"Mark Greaney has experience at under-17 level with Salthill Devon last year and he will be a big leader in the squad this year.
"Joseph Thompson is another player with experience from last year with Salthill Devon, he's comfortable playing in several positions.
"Wilson Waweru has arrived from Mervue United, where he was rated highly for his attacking ability and eye for goal. Wilson is another versatile player.
"Cillian Doyle follows in the footsteps of his uncle Colin Hawkins who played in the League of Ireland. Cillian is a ball playing centre half, who reads the game well and he makes the move to United from Salthill Devon.
"Harry O'Gorman is a past Kennedy Cup captain and a real leader on the pitch. He's a tough tackling central midfielder who is tactically very astute and more than ready to make the step up in level.
"Nathan Healey is an exciting, energetic, and attack minded player, who is extremely comfortable on the ball. This will be a big season for Nathan and he has experience at under-17 level.
"Sam O'Gorman, despite only being 15-years-old, has displayed a mature head and consistent safe hands since featuring in the 2015 Kennedy Cup. Those displays demanded that he be given the chance to display his talent at an elite level.
"It was no surprise that Dean Murphy was chosen for International honours following the 2015 Kennedy Cup. He's a player I've been extremely anxious to work with again to ensure his unique talent is nurtured. Dean is a player you would pay to watch and he will be a Galway United first team player sooner rather than later.
"Harry Rogers is another player that comes from a good pedigree. His dad Derek was part of the FAI Cup winning side of 1991. Harry is a strong player, who knows where the goal is.
"Francely Lomboto arrives from Galway Hibernians. Francely is an excellent athlete that has the ability to make a big mark on the league this year. He can slot in comfortably in several positions.
"Alex Ariguzo is another player with considerable experience at under-17 level. Alex is comfortable on the ball and very agile for such a big player, standing at 6'4. Alex will be one that the younger players in the squad can look to for leadership.
"Joe Gubbins is testament to the great underage work being done by MacDara. He is a player with a good eye for goal and he possesses a great work ethic. Joe will comfortably make the step up and will score goals at this level," Murphy concluded.
2017 GALWAY UNITED UNDER-17 SQUAD (20)
– Sam O'Gorman (GK)
– Mark Greaney (GK)
– Ronan Asgari
– Liam Horkan
– Cathal Coyne
– Fraser Allen
– Joshua Keane Quinlivan
– Caoilfhionn O'Dea
– Calym Crowe
– Adam Rooney
– Joseph Thompson
– Wilson Waweru
– Cillian Doyle
– Harry O'Gorman
– Nathan Healey
– Dean Murphy
– Harry Rogers
– Francely Lomboto
– Alex Ariguzo
– Joe Gubbins