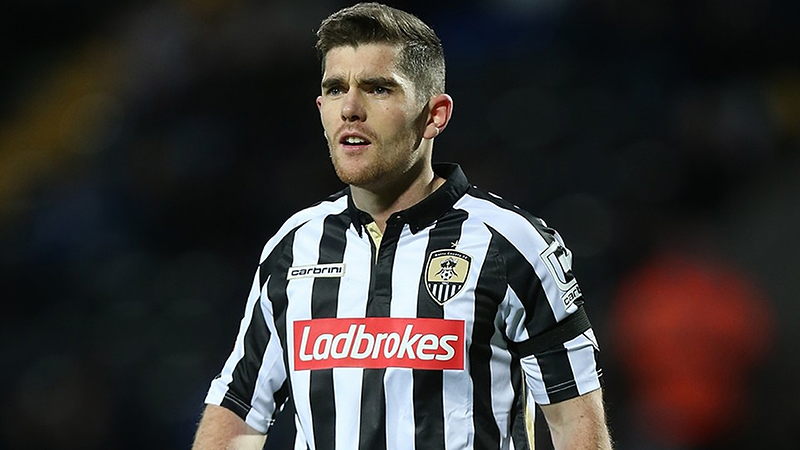 MURRAY | "I'm itching to get going"
New Galway United signing, Ronan Murray, spoke about his ambitions under the management of Shane Keegan.
The former Notts County man feels his own ambitions as a footballer are matched by Keegan's ambitions for the club.
"Shane is a very likeable bloke but really ambitious. We can definitely work together to achieve goals we have set, for the team and for ourselves.
"He's looking to bring in real quality. He's already retained a few lads that he says have the quality needed for the League of Ireland and he's working as hard as possible to recruit a standard that we'll be needing to really push the club forward."
The Belmullet native played at a high level in England and is quite experienced for his 25 years. Even still, when asked if Shane Keegan's ideas needed to impress him in order to commit to the club, he had this to say:
"Galway is a big club, so I'd always be interested in going there and proving what I can do, no matter who the manager is.
"I was in England for nine years, so it's a bit of a change for me coming back home. I'm from Belmullet, so it will be nice to be closer to family and friends. I've been away from home since I was 15.
"It's almost another culture change again, being back around where I grew up and went to school.
"It's going to be great to be back around home while helping bring Galway United forward in a positive way and get those fans through the gates and really push on."
When speaking about the squad the manager is looking to assemble, yesterday's signing of fellow Mayo man, David Cawley, came into focus.
Murray agrees that it sends a message that Galway United mean business and reinforces that it's something he wants to be a part of.
"He's a quality player, he won everything here and is an experienced player in a very important position in the centre of midfield. A very influential player, so he's going to be massive addition to the Galway United set-up and it's going to really bring a buzz around the club.
"We went over to Ipswich when we were 15 years of age, but even as far back as the Kennedy Cup, we knew each other and kept in touch over the years.
"He's a really positive signing, which will hopefully bring another few through the gate and on the bandwagon for Galway United to be really successful this season."
Pre-season is very much on his mind now, but an extremely rare family Christmas is something to look forward to in the meantime.
"I'm itching to get going with pre-season, but this will be my first Christmas at home in five or six years, so I'm going to enjoy my time at home with family and friends, but then it's back to business.
"I can't wait to get back out on the field, back fit and be part of a team again, ready to go for the end of February."