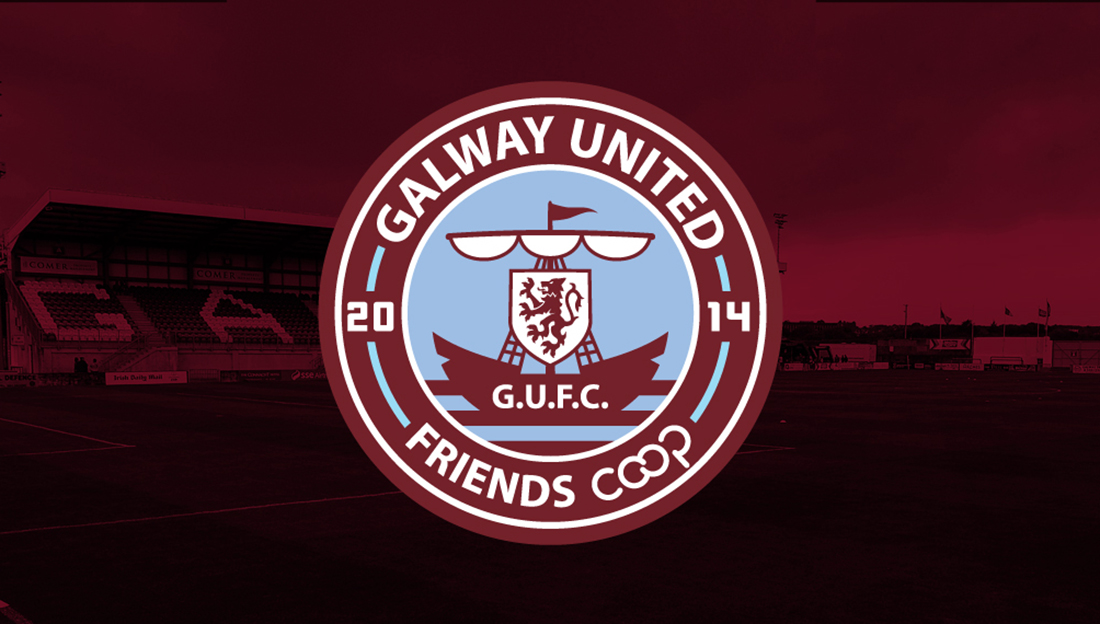 Notice of EGM of Galway United Friends Co-Op
Notice is hereby given that an Extraordinary General Meeting (EGM) of the members of The Galway United Friends Co-Operative Society Limited (the Co-op) will be held on Wednesday, the 8th day of November 2017 at 9.00PM, at Galway Rovers Clubhouse, The Claddagh Hall, The Claddagh, Galway.
Agenda for the meeting:
Adoption of standing orders.
Update on current position of the club.
Plan for 2018 season.
To consider and vote upon any resolution that the committee may present to the members.
Admittance to the meeting shall be to the following:
Paid up members.
Existing lapsed members who pay their 2017 membership fee before the meeting commences.
New members who have completed the registration form and paid their 2017 membership fee before 9.00PM Tuesday, 7 November 2017.
New members will NOT be able to join the co-op on the night of the meeting.