Pre-season update from Tommy Dunne
Preparations for the 2016 SSE Airtricity League Premier Division season are well under way. United players will return for pre-season training on the 11th of January and all roads lead to Richmond Park on the 4th of March when the Tribesmen begin their season against St Patrick's Athletic. Tommy Dunne told www.galwayunitedfc.ie that the players will be ready, after completing their off-season programmes and a thorough pre-season is planned.
"The players have done an introduction into pre-season with our physiotherapist Emmett Hartigan and our strength and conditioning coach Adrian Cradock. They were all assigned off-season programmes," he explained.
"We start back on Monday (January 11th), it's also bit of an introduction also. The players haven't been doing a lot of ball-work in the off-season, so we have to ease them back into it. The following week, we'll be going full tilt and we'll be doing testing to establish where the players are at, fitness wise."
Dunne has used training camps in 2014 and 2015 and the Dubliner is planning to use another in 2016.
"We're going to be doing a two-day camp late in January, with double sessions each day in the morning and afternoon. The venue has yet to be decided.
"We will be having team meetings and it's a good opportunity for the players to spend time together, which is good for bonding."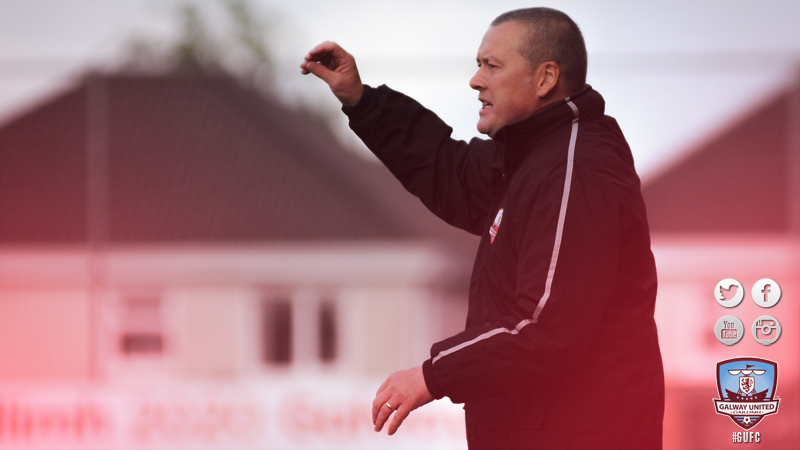 Pre-season friendlies are pencilled in for February, although Dunne has not ruled out a friendly later this month either.
"Our first game is looking like it's going to be against NUIG at the start of February, but we might fit a game in at the end of January, that's unconfirmed at the moment.
"Right now I'm ironing out the details of our friendly games. Times, dates and venues are currently being ratified.
"The friendly games have been organised, but we have to cross the t's and dot the i's. As soon as we're happy with the arrangements, we will make an announcement informing our supporters."
Fifteen players have been signed for 2016 so far and Dunne will be using pre-season to run the rule over a number of trialists.
"I've organised for some players to come in on trial over pre-season so we can can get a closer look at them. I've a couple of players coming in from England, one from Holland and possibly an American player and there are one or two other possibilities also. There are on-going negotiations with a number of players right now.
"I'm going to be sitting down with Alex Byrne shortly, he's injured and won't be ready until March or April but we're hopeful that he will be one of our next signings, then I'm looking at bringing in another three or four players if I can. It will all depend on finances.
TOMMY DUNNE: "I'll be looking at having a squad of 20 senior players and possibly two U19 players that will be pushing to break into that group also."
"I'm afraid we won't have a massive squad again, but overall I'm happy with the squad we're assembling and I'm looking forward to getting back into it to see where the players are at.
"I have a core group signed and they'll be flat out in pre-season. Whoever comes in, we'll see what condition they're in and take it from there. We'll be training four or five times a week so players may need to be eased in.
"I was speaking to Ryan Connolly today and the players have been in touch with each other and they're on top of what they needed to be doing in the off-season, so they should be raring to go for pre-season next week."
2016 GALWAY UNITED SQUAD:  Conor Winn, Kevin Horgan, Colm Horgan, Cormac Raftery, Kilian Cantwell, Stephen Walsh, Stephen Folan, Marc Ludden, Gary Shanahan, Ryan Connolly, Paul Sinnott, John Sullivan, Conor Melody, Vinny Faherty, Padraic Cunningham.