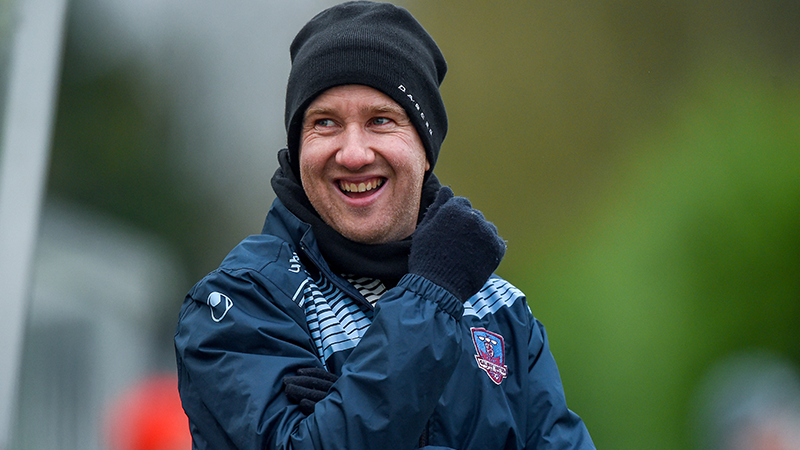 IRISH COLLEGES REACTION | Shane Keegan
A young, much-changed Galway United side got the better of the Irish Colleges and Universities International side this afternoon at the AUL Complex, with first-half goals from Ronan Murray and Jesse Devers.
Shane Keegan spoke to www.galwayunitedfc.ie and the Galway United manager was extremely pleased with how the afternoon panned out.
"It was their first time ever starting a game for Galway United's senior side for many of the players and they acquitted themselves very well." Keegan explained.
"A combination of the conditions and a little bit of nerves for one or two that were getting the start meant that we were a bit sloppy for the first 15 or 20 minutes.
"Ronan Murray scored a cracker from absolutely nothing not long after and then all of a sudden they were super-confident, knocking the ball around brilliantly. Jesse Devers got a great second just after Ronan Murray's excellent strike and we just played brilliant football for the rest of the half.
"The second half was decent, although we got a bit disjointed due to the changes, which robbed the momentum from our game a little bit and we conceded a poor enough goal that we wouldn't be too happy with.
"To have gotten everybody in for a start and get 70 minutes into them all, get a bit more playing time into some of the others and come away with another win, it was a positive day all round." Keegan continued.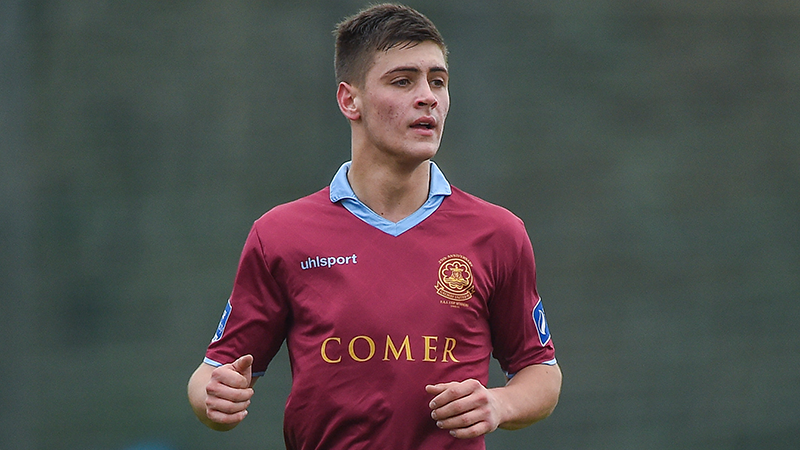 A number of players stood our for the United manager today, both among established senior players and those hoping to join them in the starting eleven.
"I thought all of the young players did well and the pick of those was probably Aaron Conway. I thought he was very good at the back.
"Before the game I called Lee Grace, Alex Byrne and Ronan Murray aside and told them that they were the three senior players in that starting eleven and that I would expect them to lead the team and to do the majority of the talking. I don't think it was any coincidence that they were the best three players on the pitch for us.
"I thought all three of them were excellent, it was great to see them taking charge and driving the young players on.
SHANE KEEGAN: "Today we were able to give starts to seven players who played under-19s football last year, which is brilliant. I don't think there would be many clubs in the League of Ireland that would be able to say that."
"Jesse Devers and Conor Melody might be a little bit ahead of the other five, as they were fully-fledged first team squad members last year, but they want to be more than squad members and rightly so, as do all the younger players. It's up to themselves to step forward and make a case for themselves. Declan Sharkey stood out against Sligo Rovers and Aaron Conway probably was the one that stood out today.
"Among the more experienced younger names, Conor Melody and Jesse Devers have both made a case for themselves. Conor has been good in any pre-season minutes he has gotten so far and Jesse had a good game today, along with scoring a goal, which will give him great confidence."
In what is a busy schedule, Keegan is keen to balance preparation for the new season and adequate recovery time.
"It's a hectic week. Last week we hit our peak for conditioning work and this week will be our peak for game time. It's still a bit out from the start of the season, so it's a good time to do it. They've put in a full day today, between travelling and playing and we'll do a light session tomorrow. Some will do recovery and also a bit of shape work for Wednesday night's game plan.
"On Thursday we'll do a bit of recovery work again and maybe get a gym session into those that can take it. We're giving them Friday and Saturday off, so they've got a really good recovery period, after what will have been a tough four days.
"We'll have them back in Sunday then to do some prep work for Limerick on Monday night. Then we will start to ease off into a more regular work period, over the two weeks leading up to the start of the season." he concluded.