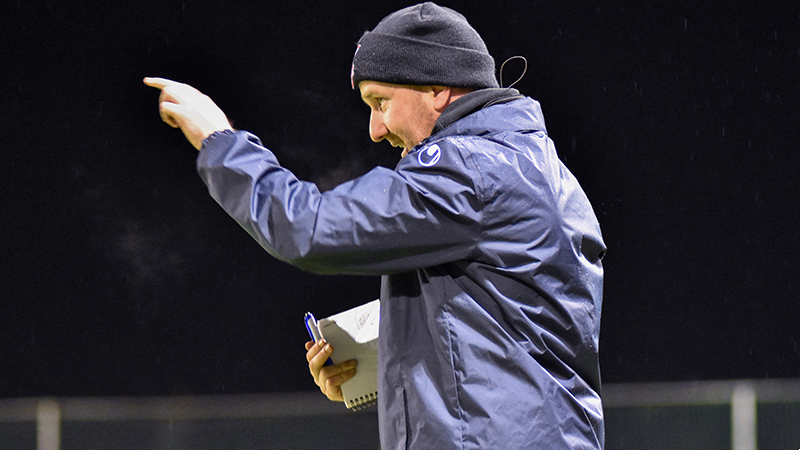 SLIGO REACTION | Shane Keegan and Ronan Murray
Galway United manager Shane Keegan was satisfied with his team's performance in the Tribesmen's maiden outing of 2017, coming through the encounter with his team unscathed and with a good run-out behind them.
A useful pre-season contest for United was ultimately decided by substitute Ronan Murray's cool finish in the dying minutes of the game.
"In the first half we were decent for the first fifteen, but very poor for the second fifteen, where we hardly touched the ball. Then we started to show signs that we were growing into it towards the end of the half.
"That said, Sligo probably edged it in the first period without either side having any real chances, but the second half was impressive.
"We changed shape a little bit, it put us on the front foot a bit more and we probably missed three really good chances before we actually got the goal.
"Conor Winn pulled off one great stop when it was still nil-all and that could have given them a bit of confidence. Things could have gone a different way very quickly."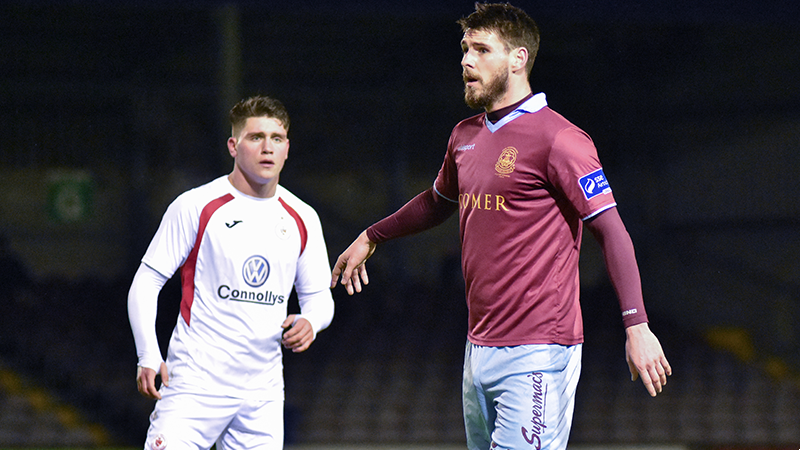 The game slowly grew to a good tempo and eventually a performance to go with it.
"The advantage of getting a game against a Premier Division side, is you're diving straight in at the deep end. There's no such thing as easing into it. You could see it with them, they were knocking it around.
"While they dominated possession in the first half, they really only dominated the safe side of the halfway line. They were on the ball a lot, but they weren't really penetrating or going through us, so we were happy enough with that.
"The tempo, we definitely picked it up in the second half. From my point of view, the result means very, very little, but from the players', it just means they all have smiles on their faces tomorrow and on Monday morning. They're in better form, they're upbeat, they're smiling. Obviously then that makes my life a lot easier. It's great to get the goal rather than to just be talking about a good performance, we're actually talking about a win."
Keegan was pleased at the shape and composure shown by his side, despite a deliberate lack of emphasis on it thus far in pre-season.
"It has been a decent couple of weeks. Anything that worked well in terms of team tactics and shape was just natural from their point of view, because we've done almost nothing in that regard. We did 45 minutes of team shape yesterday, which was the only thing we did that touched on it at all. We've just put a massive emphasis in the first three weeks on fitness.
"Everything has been with the football, but all the drills have been aimed at making sure they are covering the ground that we need them to cover and they're really working hard in the gym. We hope that will give us a serious grounding as we head into the season. They have another three weeks… they'll still work really, really hard with Johnny O'Connor and we're hoping that will really stand to us.
"We were a bit afraid tonight that we'd be quite a bit behind them in terms of actual game plan and team shape and that may have shown a bit in the first half. It was great to get a good performance in, particularly in the second half."
Although Sligo Rovers were the team with two pre-season games behind them already, it appeared to be the home side that seemed to be dictating the pace as the night wore on.
"Maybe that's the extra bit of of energy and bite coming in already."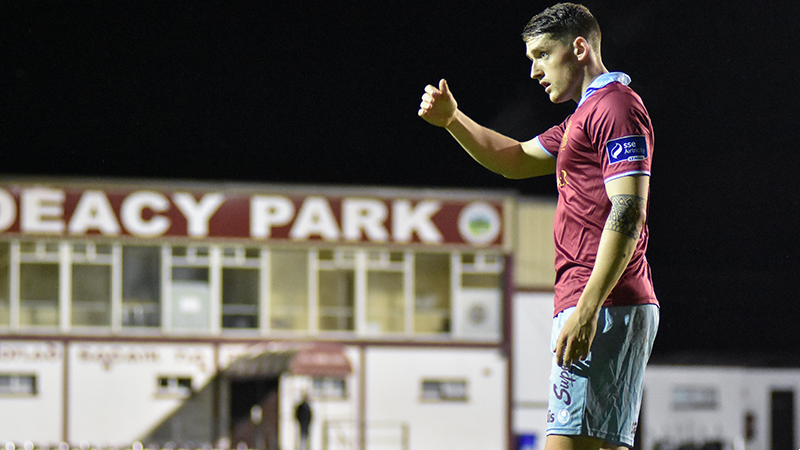 The under-19s that were involved on Friday night acquitted themselves well, but Keegan has challenged them to do more than simply make up the numbers.
"It's up to them. One or two of them could become more than the backbone of the squad. Last season Ryan Delaney was signed as potentially being number 19 or 20 in my Wexford Youths squad. He was superb in pre-season. He very quickly earned himself a starting place in the first eleven and within a couple of months he was gone to Burton Albion in the Championship. These are the kind of things that can happen for a young player that really really commits himself to it. Ryan had a fantastic attitude, probably the best I've ever encountered. If any of our boys can match him for commitment and work-rate, these are the things that can happen. Ryan Manning over the last couple of seasons is another example.
"The under-19s that came in were good tonight. Rob Spelman is a good midfielder who likes a bit of a bite in a tackle and can use the ball very well. At the back, Maurice Nugent and Aaron Conway have been really impressive in training, Gary Kinneen put in one great cross when he came on.
"I probably thought Declan Sharkey caught the eye the most tonight. He got a few balls where he showed real initiative in terms of carrying the ball and was very unlucky not to score. We're going to put it up to them now, to step up and not just be squad fillers"
The Galway United boss was very pleased with what he saw of Ronan Murray in the short time he was on the field.
"You could play a possession drill, a 5-a-side drill, you could do anything and Ronan's ability and class will stand out no matter what.
SHANE KEEGAN: Everything you're doing in training, you're thinking this player could do great things for us."
"He came on and did a few great things, even before the goal. He put in a little slide pass for Padraic Cunningham and possibly with the first ball he picked up, he nearly put Gary Shanahan through. Then of course he's rounded it off by scoring a goal. The finish was brilliant, but the manner in which he showed the determination to press the centre-half to get there before him was probably even more impressive for me.
"If we can keep him fit and focused he's a guy who could potentially have a very good season in Galway United colours." Keegan concluded.
Ronan Murray was delighted to finally get out on the pitch, albeit for a relatively brief cameo.
"I've missed the last week of training through injury, so that's why I didn't have more minutes on the pitch, which I was looking forward to, but that's just the way it goes. I got my fifteen minutes so I was delighted." Murray explained.
"It's a lot different playing match tempo, even if it is pre-season. The boys were buzzing to get out on the pitch. We don't want to be on the training pitch, we want to be playing matches, week in, week out, that are competitive and the boys did well to gel together.
"There's a few new faces in the dressing room, new manager, new structure. Shane is very enjoyable to work for, he's very positive and the boys want to work with him and fight for him.
"For the first game, it was very good. We gelled well. I'm very optimistic about the season, if we keep everybody fit and strong. Johnny O'Connor is doing a massive job here and if we keep everyone right, I think it could go well."
PHOTOS BY Sean's Sport Photo – www.sportsphoto.ie