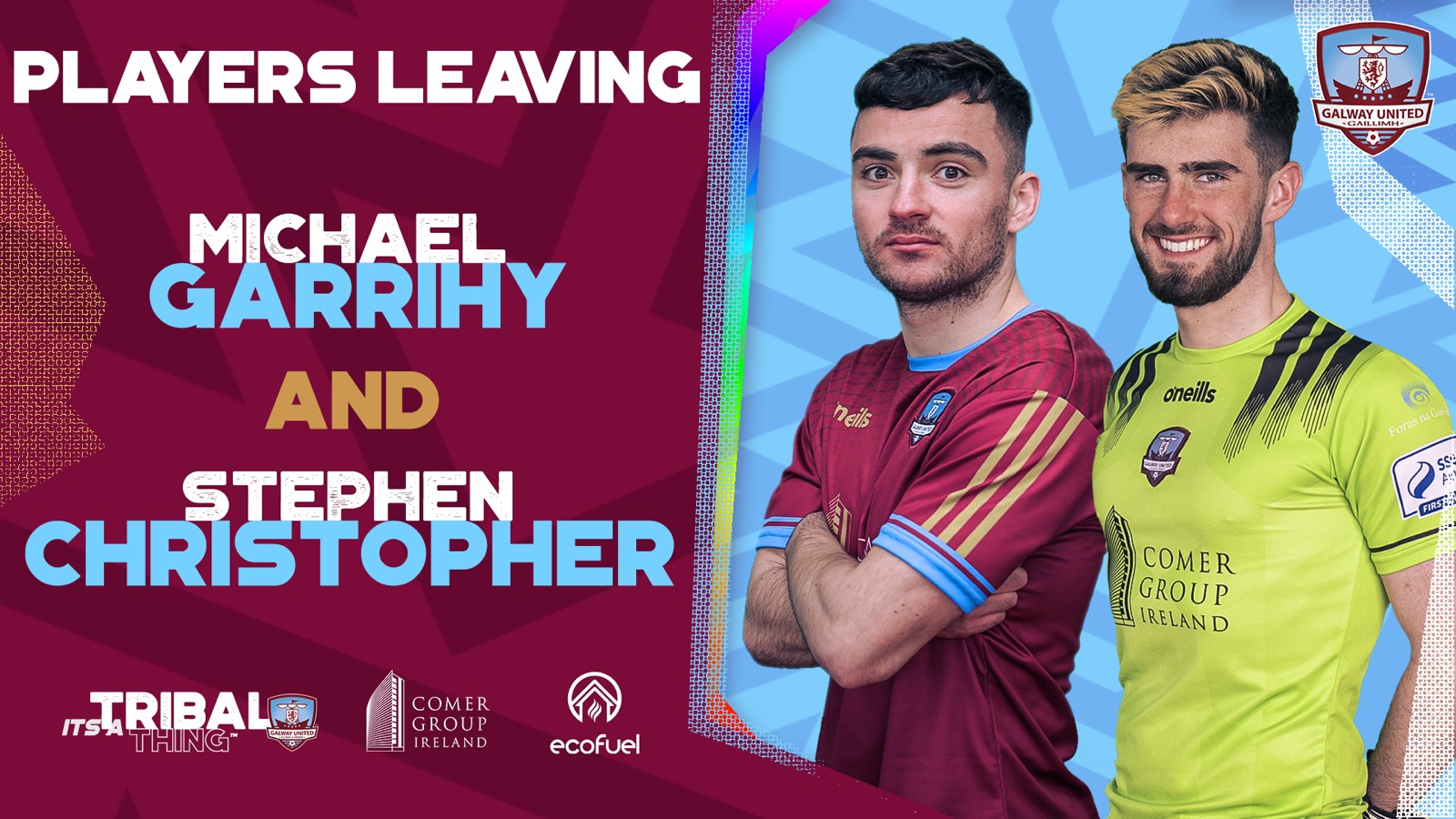 Stephen Christopher And Michael Garrihy Depart The Club
Galway United can confirm that Stephen Christopher and Michael Garrihy have departed the club.
The club would like to wish the two players all the best in their future careers and thank them for their services.
Christopher appeared 27 times for the club since his debut in August 2019 against Drogheda. The midfielder scored three goals in his two-year spell for the Tribesmen.
Garrihy moves to the United States to pursue a scholarship at Tennessee Wesleyan University. The goalkeeper played for United's academy before signing a first-team deal for the 2021 season.
United manager John Caulfied wishes both players the best of luck in their new ventures.
"I wish the two lads the best of luck going forward and thank them for their services to the club."