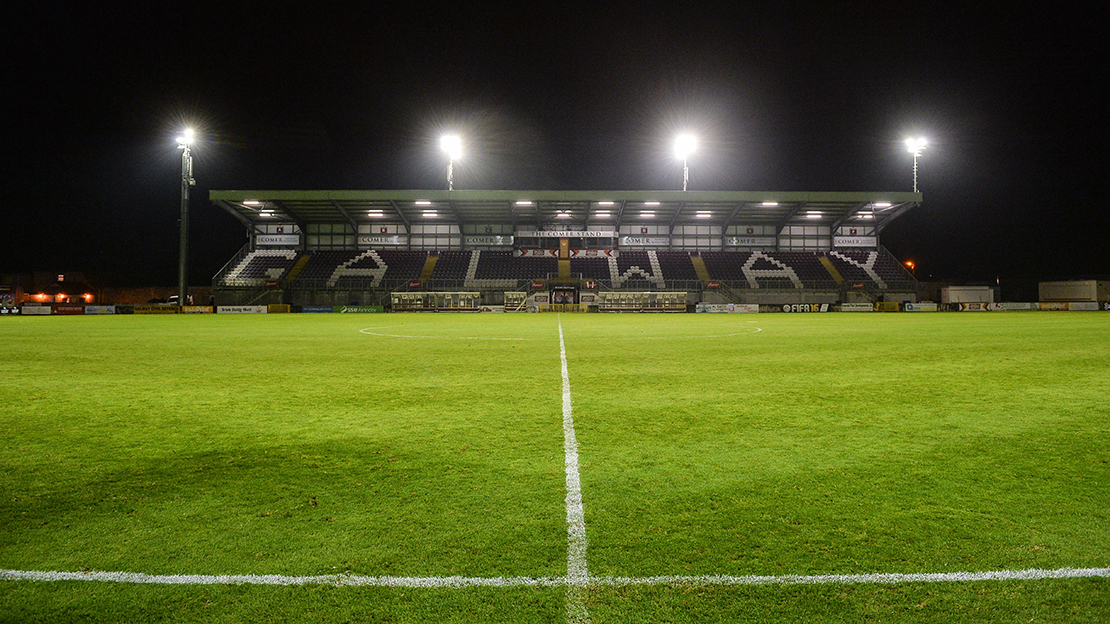 Thank you for your support in 2020!
Dear Supporter,
As the 2020 League of Ireland season draws to a close I think we can all agree that it has been a season like no other. While we didn't succeed in achieving our ultimate goal of getting promoted this season, the club has made some great strides forward and we are extremely excited about what 2021 will bring.
Galway United FC would like to thank everyone who has made this season a memorable one and helped us bring football back to Eamonn Deacy Park despite the challenging conditions.
We would like to thank our loyal fanbase, our Co-Op members, and our season ticket holders who stuck with the club in the most challenging of times. It is a testament to our fans that not one season ticket was requested to be refunded in 2020 despite such limited access to live football.
We would like to thank all of our sponsors and especially the Comer Brothers without whose phenomenal and long standing support we would not be able to progress back to where we feel the club should be.
We are extremely grateful to all of our volunteers who run the club at all levels. This includes the Co-Op committee, our fantastic Media Team, match-night volunteers, stewards, temperature checkers, and most of all our Covid-compliance Officer Rosemary Killilea who stepped into the daunting role with uncompromising professionalism.
We would like to make a special mention of the work put in by Vincent O'Connor Sr.and the streaming team. They produced fantastic coverage of our games for the season and ensured all of our fans could watch our matches no matter the circumstances.
We would like to thank Alan Murphy and his coaching staff for the hard work they put in while they were with the club. While things did not work out as we had hoped, we know that to a man that they are Galway United supporters and put in tireless effort to progress the club.
We would like to thank Johnny Glynn (Head of Academy) and all of our underage coaches who continue to coach our underage players despite the repeated and ongoing disruption to their season.
A huge thank you to John Caulfield and his whole backroom team who gave us such fantastic entertainment and pride over the past few months. The future is bright for Galway United FC with John Caulfield at the helm. We now move into a busy off-season period and will be making exciting announcements in the coming weeks. We look forward to starting a new adventure in 2021 and once again pushing for promotion back to the Premier Division.
Ní neart go cur le chéile.
Sent on behalf of the Board of Galway United FC.