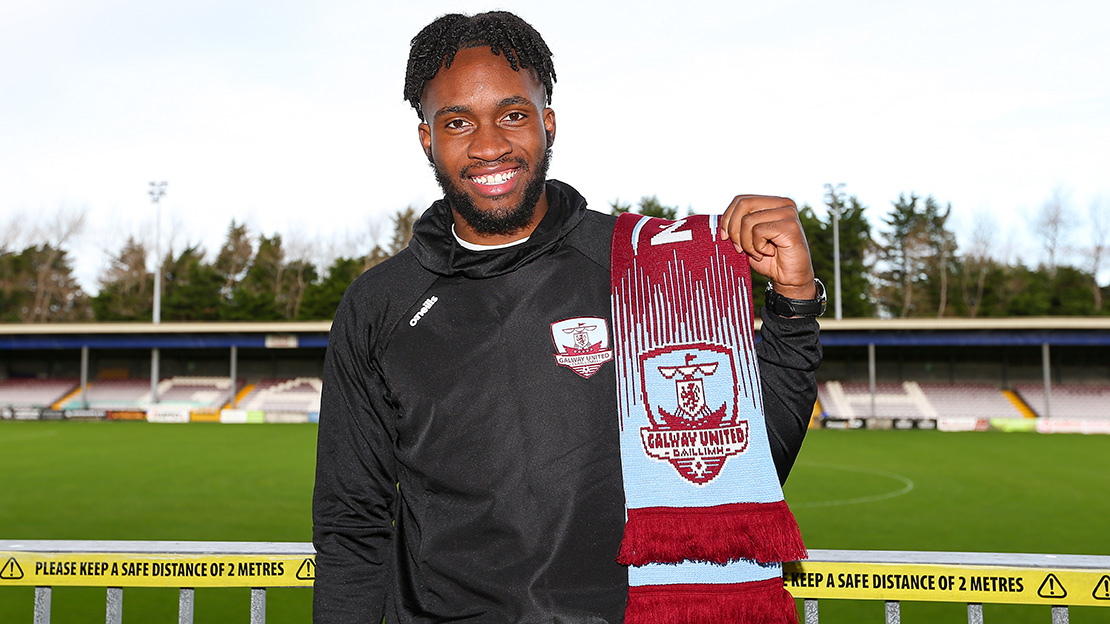 Galway United are delighted to announce that Carlton Ubaezuonu has signed a new contract.
The 22-year-old scored four times for United in 2020 and he began to rediscover some of his best form after an injury-hit season in 2019.
Ubaezuonu netted an eye-catching second half hat-trick against former club Longford Town in October before scoring an important last minute winner against Bray Wanderers at the Carlisle Grounds to keep the Tribesmen in the play-off hunt.
John Caulfield believes it's time for the pacey winger to truly begin to fulfill his potential and he's looking forward to working with Ubaezuonu in a full time capacity in 2021.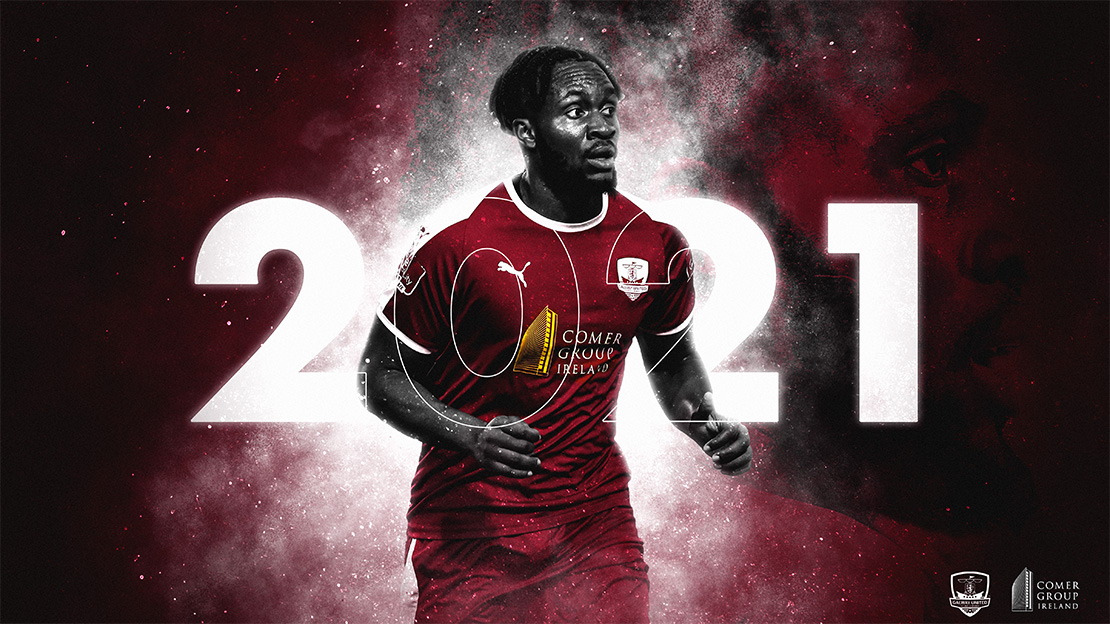 JOHN CAULFIELD: "Carlton is a player that we've identified with enormous potential. You see lots of players with potential, but it's time for him to deliver now.

"In the short period of time we were in, he did well in a lot of the games. He got the late winner in Bray and also scored a hat-trick against Longford.

"Training every day will make him fitter and bring out his potential, which will allow us to work with him and bring him to a level we think he can get to.

"He came through the underage setup at Dundalk and there was a lot of talk about him, but for a couple of years, he's drifted in and out without really establishing himself, which can happen to players at that age.

"He's come in and done great for me, I like him, he knows what I want from him next year. He knows what he needs to do in the off-season to be ready for January and we've got high hopes for him."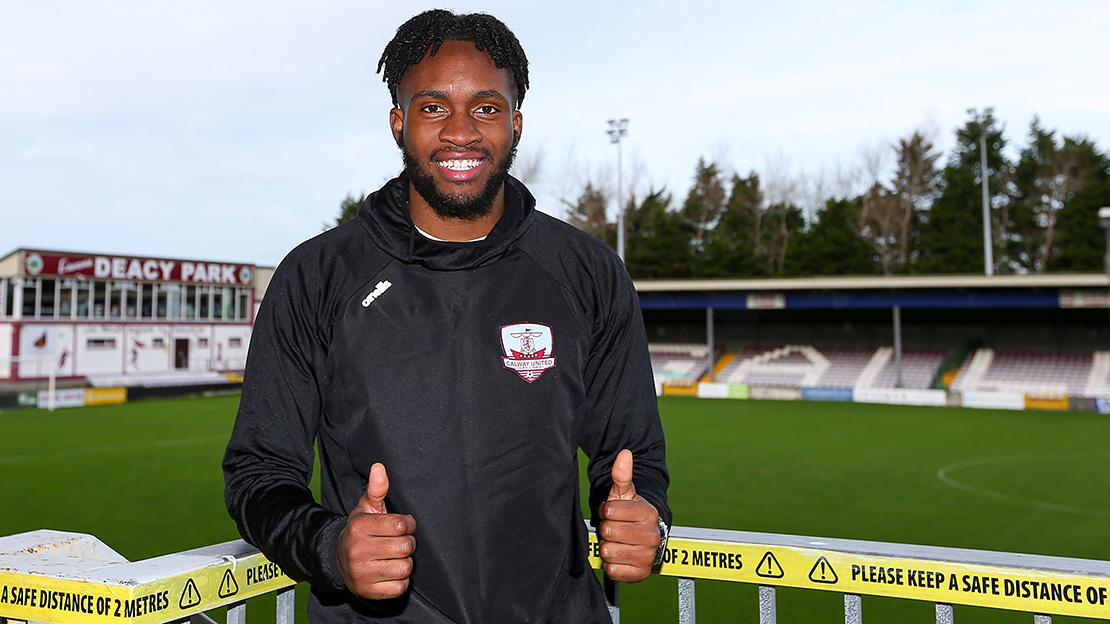 The talented winger showed glimpses of his quality in separate spells at Eamonn Deacy Park in 2018 and 2020, and now he's determined to continue his progression under John Caulfield.
CARLTON UBAEZUONU: "I really enjoyed the second half of the season. When John came in, he showed a lot of confidence in me.

"Obviously I wanted to start more games, but I know that was based around my injuries and I'm hoping with the break – that I can work on that and be ready for next season.

"With a manager like John, with his winning mentality and the experience he has, I feel it can only do wonders for players like me. There's a lot of young lads at the club that will hopefully mix with the more experienced players. I can't wait for the season and to continue learning."