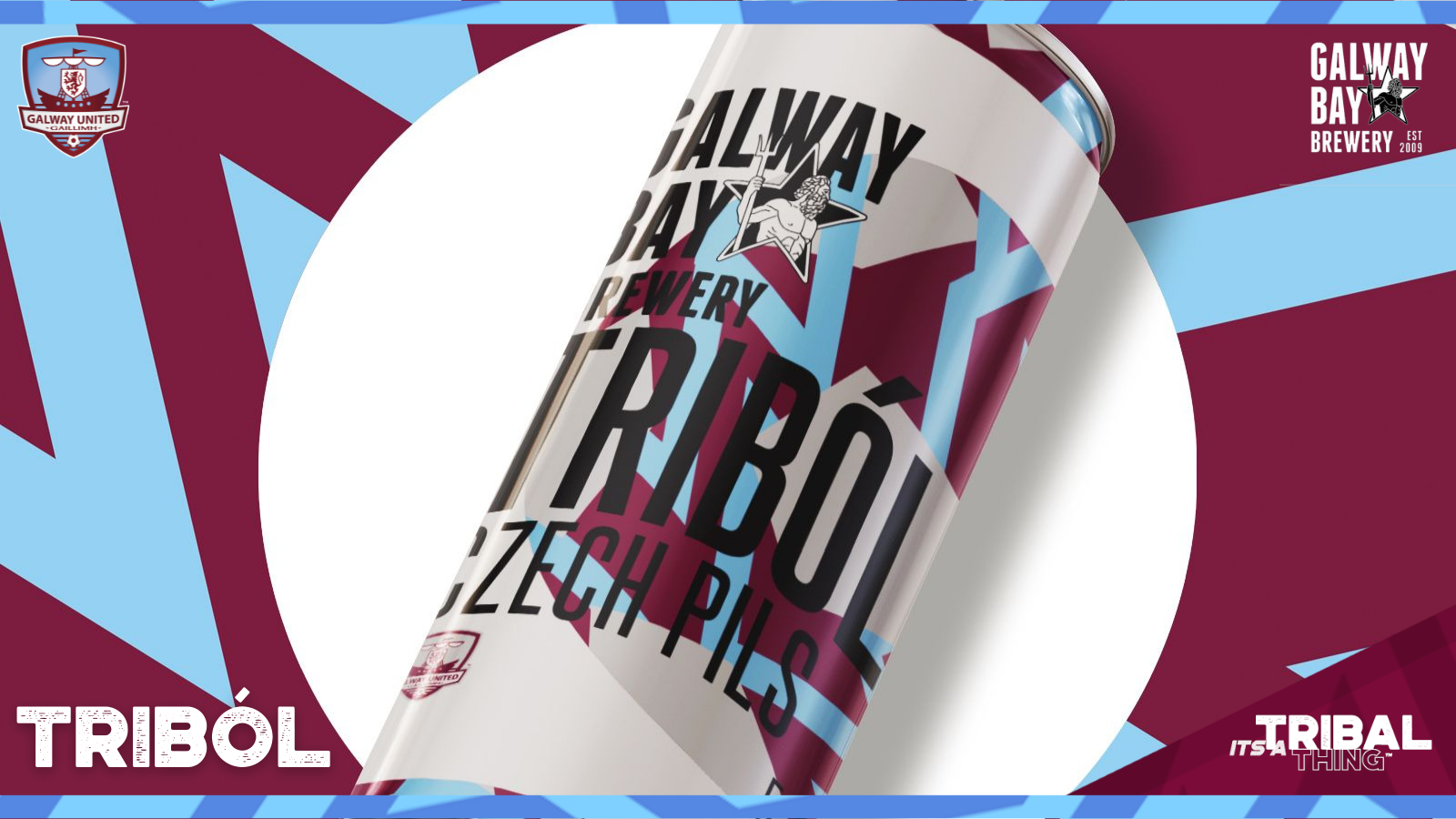 United join forces with Galway Bay Brewery to launch Club Beer
Galway United FC are delighted to announce we will be launching an Official Club beer.
The new drink, a Czech Pils is currently being brewed by
Galway Bay Brewery
's master brewers, in their state of the art facility in Oranmore. The beer will be named "Triból" as voted for by our fans, through an online public vote across all our social media platforms earlier this year.
We are over the moon to be releasing our first Official Galway United Beer and couldn't be happier to be partnering with Galway Bay Brewery. Not only do they have some of the best brewers and facilities in the country but that also produce outstanding products! – Francis Kelly, Galway United Commercial Manager
The highly anticipated beer will be released in mid October and a percentage of the profits go directly to the club! We had aimed to have the beer available earlier in the year, but due to issues out of the control of Galway United and Galway Bay Brewery, the launch date had to be pushed back.
Everyone at Galway Bay Brewery are excited for the launch of Triból, just in time for the playoffs. We hope all Galway United fans enjoy drinking it as much as we enjoyed making it! – Simon Broderick, Galway Bay Brewery Ambassador
Triból will be available in 440ml cans and also on draught in select bars around Galway and Nationwide. If you are interested in stocking Triból, please contact Grand Cru Beers – www.grandcrubeers.ie – 01 8307 821.
Triból directly translates as "The drink of the Tribes".