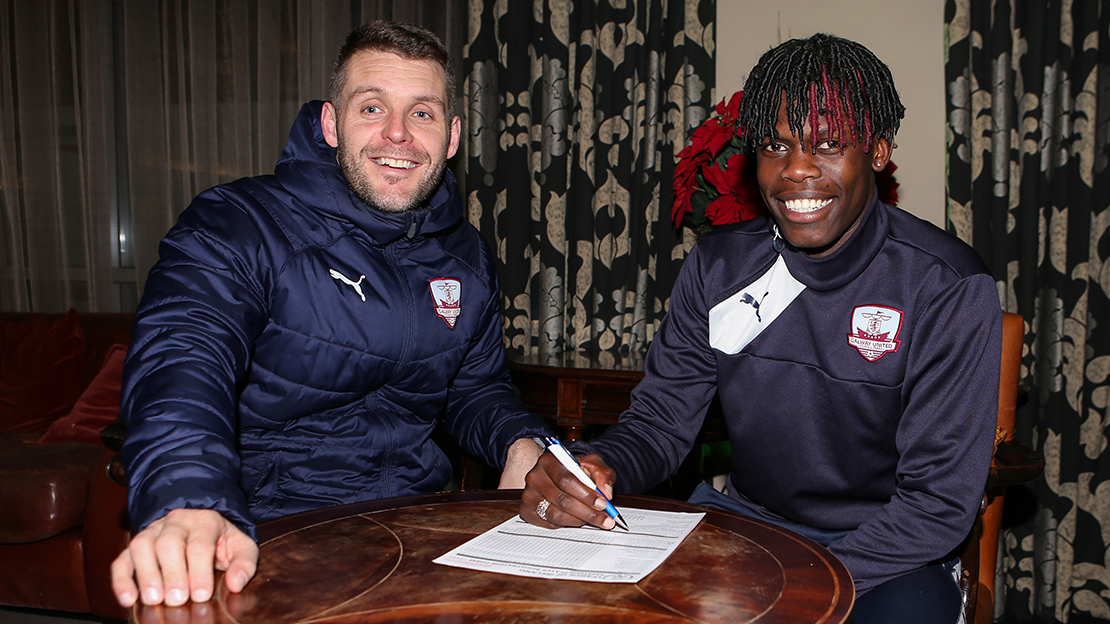 Waweru signs contract extension!
Galway United are delighted to announce that Wilson Waweru has signed a contract extension with the club for the 2020 SSE Airtricity League season.
The promising 18-year-old striker has risen quickly through the ranks at Eamonn Deacy Park and thrived after his first full season in the League of Ireland.
Waweru initially joined the clubs under-17 team in 2017 from Mervue United before making the jump to under-19 football in 2018.
The attacker's form in United's under-19 side earned him a first team contract under Galway United manager Alan Murphy.
Waweru's exposure to senior football helped him to combine first team duties in 2019 along with helping the Tribesmen's under-19 team to reach the national league final against Waterford FC.
In the space of three seasons, Waweru has progressed from under-17 football, to under-19 football, to first team football.
Waweru told www.galwayunitedfc.ie that he has high hopes for the coming season now.
"I had an enjoyable year and I'm aiming to progress even more now in 2020.
"2019 was my first full season in the League of Ireland. I made my debut at 17, so it was hard to make the jump at first, but I learned a lot.
"I was signed with the under-19s last year and in 2019, but I spent a lot of time with the first team and I'm delighted Alan has recruited me again for the 2020 season, hopefully it will go well.
"I can't wait for the new season, I want to prove myself and show that I can go and play at the top level, it's going to be an exciting year for me."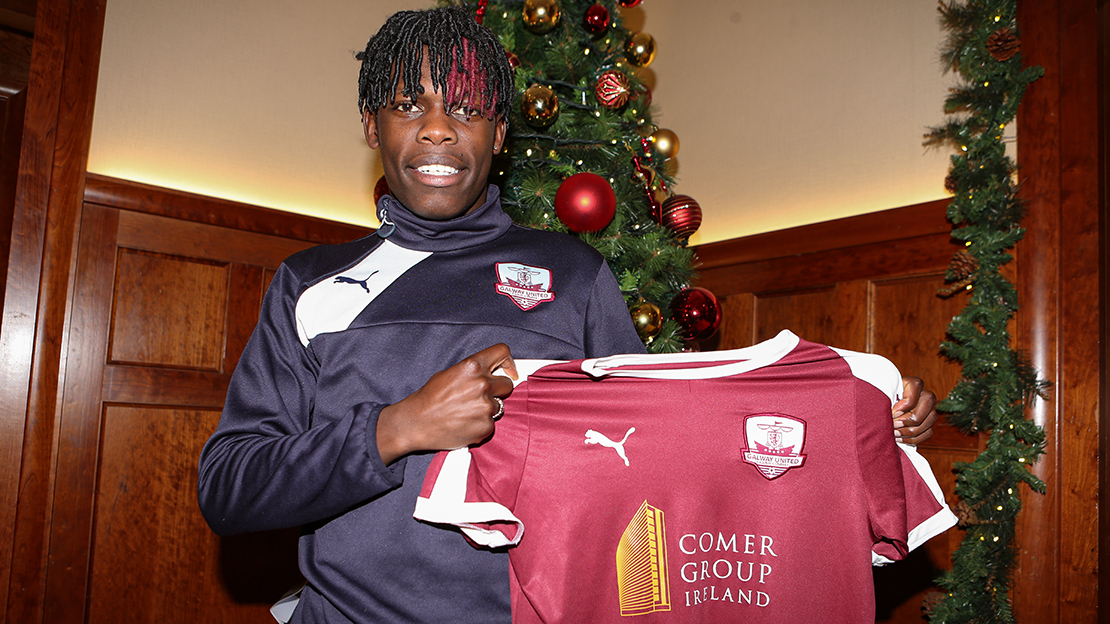 Alan Murphy believes Waweru can fulfil his potential at Eamonn Deacy Park in 2020.
"The time has now rightly come for Wilson to join the first team squad as a senior player exclusively for 2020.
"Wilson has matured so rapidly over the last 18 months since leaving the under-17 grade that it is often hard to believe the athlete and footballing talent that we now have on our books.
"He struck up an impressive strike partnership with Conor Layng in his first season at under-19 level and that lead to Wilson graduating to the fringes of the first team squad and making his debut at the end of 2018 against Athlone Town.
"His transformation since his first team debut has been simply incredible. He made 18 appearances including 10 starts in 2019 and while that is impressive reading, it only tells a fraction of the story.
"Wilson clocked up two goals during the season but probably should have been close to double figures if he translated the chances that he was taking week in, week out, for the under-19s in their run to the final of the competition.
"We speak about X-factor and potential when discussing Wilson's likely impact – In 2020 the belief is we will be speaking about goals and assists when Wilson is mentioned."