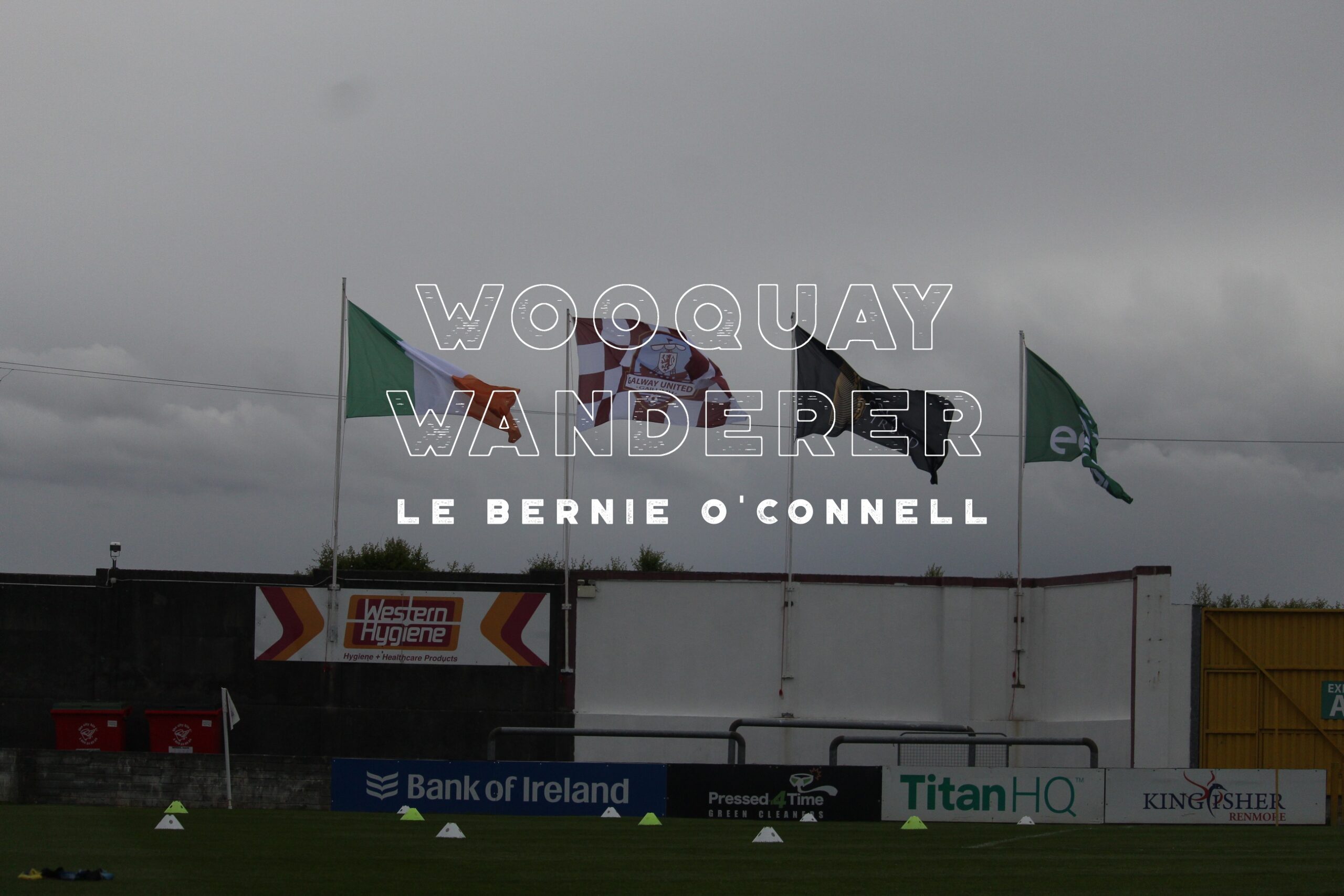 Fearann Cumann Peile Gaillimh Aontaithe fíorchaoin fáilte roimh ár gcuairteoirí as Coláiste na hOllscoile Baile Átha Cliath don triú cluiche sraithe againn an séasúr seo. Is beag a bhí idir na foirne seo i mbliana agus tá slacht ar an obair gairmiúil ag Andy Meyler agus é ag bainistiú foireann óg seo na scoláirí.
Sa Chorn an tseachtain seo caite bhí mí- ádh mór ar na scoláirí nuair a chinntigh cúl an- dhéanach ag Port Láirige gurb iad a bheadh ag bogadh ar aghaidh chuig an leath-chraobh. Tá go leor cúil aimsithe ag na micléinn le gairid agus ní mór dúinn a bheith san airdeall roimh Collie Whelan agus Liam Kerrigan. Tá talann go leor freisean ag Sam Todd, Evan Osam, Jack Keaney agus Donal Higgins againn féin.
Léiríodh muinín an chlub seo i John Caulfield sa síneadh leis an gconradh bainistíochta aige. Níl aon amhras ach go bhfuil fíor thionchar go deo ag John ar bhláthú an fhoireann óg againn. Tá muid ag treabhadh linn chuig na cluichí cáilithe agus árdú stádas fós inár nintinn.
Tá caighdeáin ard sa réiteach laethúil, eagar agus slacht ar an obair foirne agus togha leads óga ag ceannach isteach sa bhfís aige féin agus Lisa Fallon. Léiríonn dea cine an bhoird an muinín atá acu i gcumas John a thabhairt chuig na háiteachaí is airde sa gcluiche in Éirinn. Is maith sin.
Nuair a chuimhníonn tú ar na cáilíochtaí atá ag John don phost d'fhéadfá an uallmhiain aige, a thaithí láidir ag na leibhéil is airde sa tsraith, na teagmhálaithe peile aige, a chumas ar an bpáirc traenála agus an bealach a dhéanann sé obair na gcapall don chlub chun an infra-structúir againn a fheabhsú. Níos tábhachtaí fós éiríonn leis daoine a thabhairt leis sa bhfeachtas aige. Tá dul chun cinn mór déanta le bliain ach caithfear a admháil nach bhfuil an obair ach ina thús.
Thug Caulfield an fhoireann soir go Baile Átha an Rí seachtain ón Déardaoin seo caite. Is maith an comhartha go bhfuil Gaillimh ag imirt i gcoinne foirne logánta agus ag tabhairt deis do chlubanna iad féin a tástáil i gcoinne imreoirí gairmiúla. B'shoin an difir is feiceáilí a bhí idir na foirne seo Déardaoin seo caite.
D'éirigh le Podge Cunningham an eangach a chraitheadh cúig nuaire sa chluiche ach bheadh dúbailt sin faighte aige murach barr feabhais TJ Forde sa chúl ag an bhfoireann baile. D'imir TJ i Sraith na hÉireann agus bhí ard oíche aige san eangach. Lonraigh an traenáil lán aimseartha amach ar an oíche, an fisiciúlacht , teicnic agus luas. Ba deas an rud freisean Mikey McCullagh a fheiceáil i measc na scórálaithe. Is fiú breathnú amach don ógánnach cumasach seo.
Ar an oíche céanna labhair Lisa Fallon le maithe agus mór uaisle gnó Londain t'éis í a bheith iarrtha Ann ag Ambasadóir na hEireann. Tá scéal fíor shuimiúil go deo le ninsint ag Lisa agus cur amach aisteach aici ar an gcluiche agus na bealaí éagsúil imeartha.
Is mór an rud Lisa a fheiceáil i mbun gnímh ar an bpáirc traenála . Is iontach an bóthar atá siúlta aici i ndomhain na peile. An gné is mó a thugann sásamh agus bród dom ná gur linne í. Go mba fada buan anseo í.
Tonight a minute's silence will be held for two loyal United followers who were lost to us during the lockdown. Brothers Frank and Vincent Gilmore, originally from St Mary's Avenue, Taylor's Hill, were fortnightly visitors to follow first Galway Rovers and latterly Galway United. Frank was a former Director of Services with Galway County Council and a man who played for Galway Bohs. Vincent had a long association with the FCA, served as manager of the Galway Statoil facility at Galway Docks and gave herculean service to Fr Griffins GAA club.
The brothers always gathered with friends on the halfway line in the old stand. They both passed away during lockdown and tonight affords us a welcome opportunity to remember them. Both of their families will be in attendance this evening. As supporters we always value and respect our players and honour those who serve the club off the field. A club is only as strong as the loyalty of its supporters. Following Rovers and United over the years wasn't always the easiest calling but Frank and Vincent's enthusiasm , perseverance and loyalty for United never dimmed.
I'm delighted that Galway United also intends to honour all who were lost during Covid at the last home game of the season. A commendable and honorable gesture. These most trying and difficult times have tested us as a society and it is important that the club commemorates those who are lost to us and others who showed unbelievable courage , service and humanity.
Anocht cuimhníonn muid ar bheirt uasal nach ndearna dhá leath dá ndícheall riamh ag tacú leis an gclub seo. Leaba i measc na naomh ag Frank agus Vincent Gilmore.
BERNIE O'CONNELL